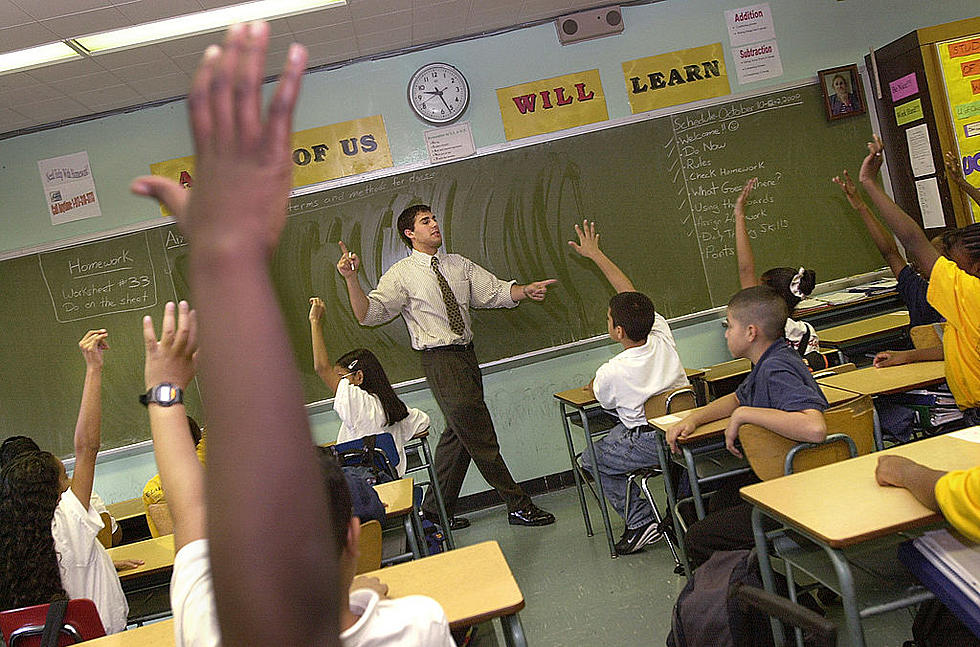 New Program In Buffalo Hopes To Create More Teachers
Getty Images
There is a pending teacher shortage in New York State that is going to have a huge impact on our schools and our kids. According to a report from the New York State United Teachers (NYSUT), they expect the Empire State to need more than 180,000 new teachers over the next several years.
There has already been a more than 50% decline in enrollments in teacher education programs and that number is only expected to increase. The concern is so high that New York State Governor Kathy Hochul has dedicated tons of state resources to improve facilities at SUNY schools, along with giving financial incentives teachers and easing some of the teaching certification requirements.
We must do more to support students and teachers in our state and encourage a new generation to enter the field of education so that New York never again faces the chronic staffing shortages we are seeing today.
-Kathy Hochul, Governor of New York State
Now, these aren't the only measures that are being taken to help solve the problem. There is a new program that is specifically designed to help increase the number of teachers in the City of Buffalo.
The Buffalo Urban Teaching Fellows program is presented by Teach Buffalo and offers an Earn and Learn program to provide those with at least a bachelor's degree who wish to pursue teaching the opportunity to earn money while completing education needed to earn a New York State Teaching Certificate.
The program has partnered with several local colleges in the area like Buffalo State, Canisius College, the University at Buffalo, and more to provide applicants with the support they need to be successful.
So if you, or someone you know, wants to be a teacher and work in the City of Buffalo at a Buffalo Public School or Buffalo Charter School, this might be the program for you.
Top School Districts In WNY
Here are the latest rankings of School districts in Western New York.
Favorite School Lunches
School is almost back so what is your favorite school lunch?
The Best High School Rivalries In Western New York
East vs West, TNT, Paw Vs Claw, here are the best High School rivalries in Western New York