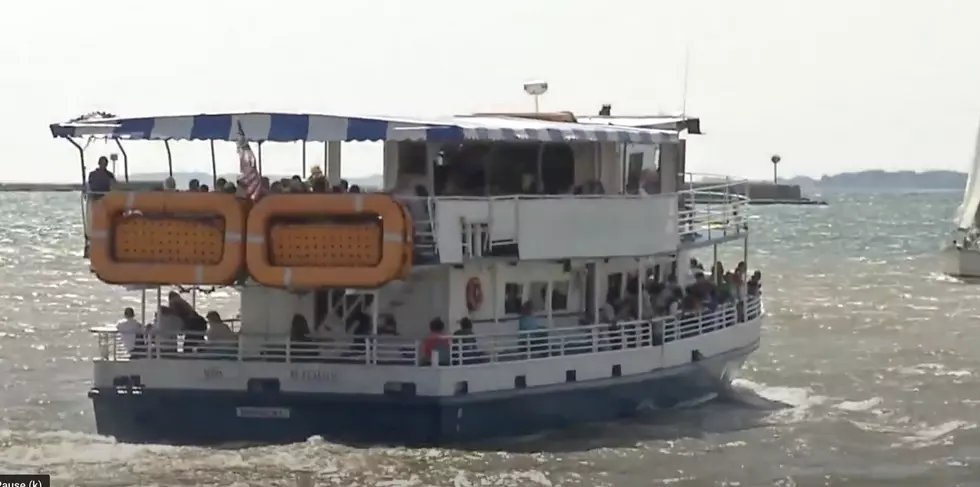 Miss Buffalo II Cruises are Opening and Frontline Worker and First Responders Rise Free
WNLOTV
If you're waiting for it to feel like summer in Buffalo this just might make the wait well worth it as Buffalo Harbor Cruises and Miss Buffalo ll are ready to hit the waters with you onboard, beginning June 16, according to a WIVB News report.
Enter your number to get our free mobile app
Many people may still be a bit uneasy bout social gatherings, but here's what the WIVB article quoted Ryan Hayhurst, Buffalo Harbor Cruises President, as saying:
"The safety of our passengers and crew has always been of utmost importance and has increased tenfold in the midst of the pandemic that has gripped us all. Our crew will continue to work hard to ensure that they meet the latest guidelines provided by the CDC and other outlets.  We have developed new training protocols for the crew with a focus on high-touch areas like handrails, doorknobs, and other surfaces.  We have reconfigured our floor plan to allow for social distancing and have a new schedule that will be rolled out later this week on our website and social media."
Here are some of the coronavirus protection guidelines you'll need to anticipate upon boarding the Miss Buffalo ll which will be open for passengers on June 16, according to the WIVB report:
There will be hand sanitizer stations and signage throughout the boa
Plexiglass dividers, and touchless payment systems at the bar and ticket window.
All crew will also be screened daily.
Masks will be required for boarding, disembarking and when passengers are moving about the boat or in situations when remaining socially distant is not possible.
Masks will be on hand for passengers.
Free rides for frontline workers and first responders are good for all summer. They will just need to show badges and/or a valid ID.
Here's a video highlighting the MISS BUFFALO ll:
KEEP READING: See 25 natural ways to boost your immune system
READ MORE: 10 free apps to help you get fit in our new normal