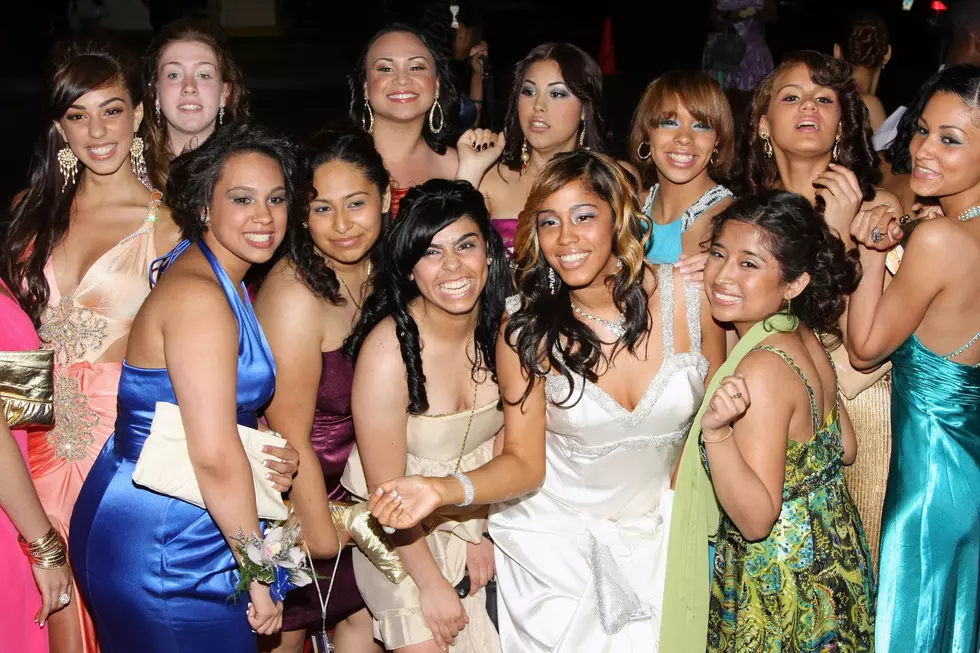 Mentoring Program Hosting Prom for All Buffalo High Schoolers
Getty Images
The Omega Mentoring Program is hosting a prom for all high school students in Buffalo. With many schools deciding to cancel their proms again this year, the mentoring program decided to host a prom. The Metropolitan Prom will be held on Saturday, May 29, 2021, from 7 pm to 11 pm. It will be at the Johnnie B Wiley Sports Pavilion, located at 1100 Jefferson Ave in Buffalo. The prom will feature a three-course dinner, dancing, raffles and so much more. Tickets are $50 on Eventbrite, but there is a flash sale for $40 until Wednesday at 7 pm, if you buy them in person. You can purchase tickets in person at Johnnie B Wiley.
There are rules and restrictions in place:
-All attendees must have a school ID
-Masks are a must (so prepare to get a blinged-out mask now)
-The dress code is semi-formal or formal
-Tickets are not refundable
-There will be security onsite
You can buy tickets and get more information on Eventbrite. You can also email omegamentoring@yahoo.com for more info.
I had a chance to speak to Cedric Holloway, the Director of the Omega Mentoring Program about the prom, which he said the young people came up with. He said they developed a plan and put it in motion.
Yasmin Young Talks with Mr. Holloway About Met Prom
As someone who never attended prom, I encourage students to attend, especially seniors. It's a once-in-a-lifetime event. Even if you go to an adult prom, it won't be the same as going to your high school prom. Get dressed up, eat well, dance and enjoy the memories with your friends!
7 Must-Try Restaurants on Chippewa for Date Night
7 Restaurants on Delaware Ave. in Kenmore to Try Soon
10 Buffalo Restaurants for a One-of-a-Kind Dining Experience