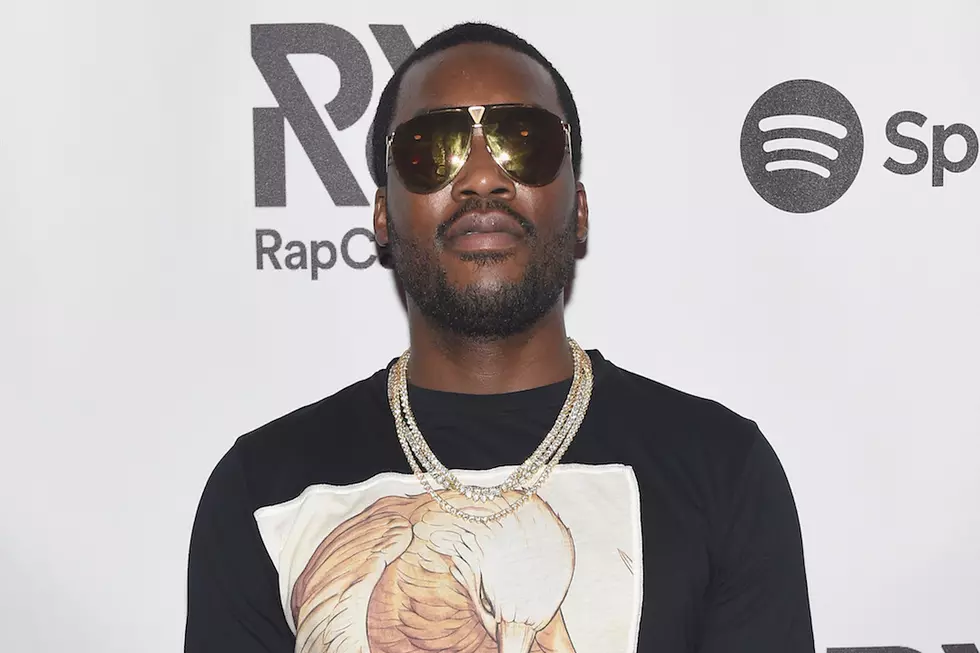 Meek Mill Denied Bail for a Second Time
Marcus Ingram, Getty Images
While Meek Mill has had the public's support for his release from prison, the rapper isn't getting help from a Pennsylvania judge. On Wednesday (Dec. 6), Meek was denied bail for a second time this week.
The rejection comes after the rapper was previously denied bail on Monday (Dec. 4), Billboard reports. The Philly rapper's lawyers had filed an appeal with the state's Superior Court earlier this week after the judge called him a "danger to the community." Attorneys for the rapper say they will continue to fight for Meek's freedom.
In November, free agent NFL quarterback Colin Kaepernick said he had spoken with Meek Mill and the rapper said he was in good spirits. "Spoke to Meek Mill & he wanted ppl to know regardless of his unjust situation, he's in good spirits & humbled by the support the people have shown him," Kaepernick tweeted on Nov. 20. "We'll continue to fight against the harsh sentencing practices that have affected Meek & millions of other POC for generations."
10 Most Shocking Arrests in Hip-Hop