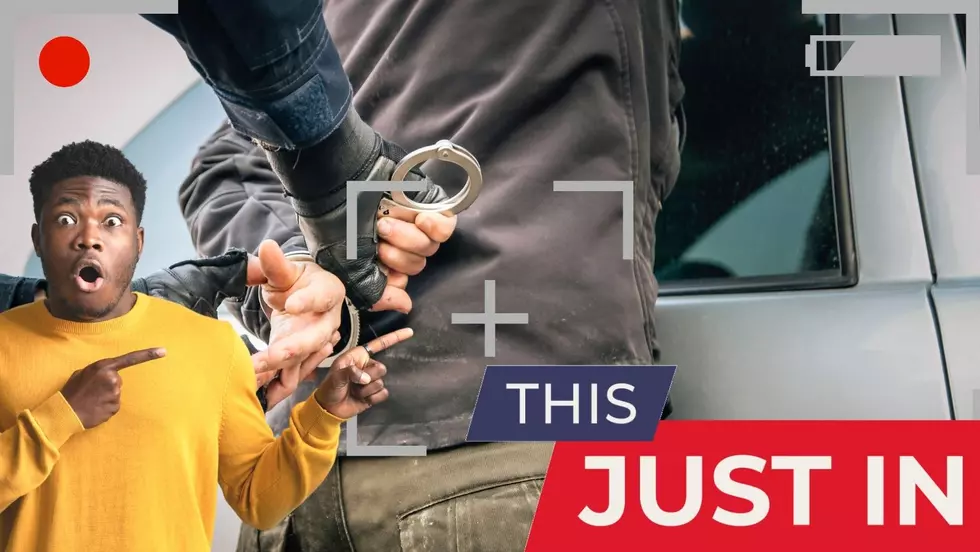 VIDEO: Shocking Footage Released Of Former Buffalo Bill
Photo Credit: Canva Image
One former Buffalo Bill really did slip into "beast mode" this week…at least, he did at the bar. 
Listen to Clay & Company On 106.5 WYRK
Marshawn Lynch was selected by the Buffalo Bills in the first round of the 2007 NFL Draft and played three full seasons before joining Seattle, but he has always been known for his antics. 
Marshawn Lynch made news headlines again after getting arrested on Tuesday in Las Vegas, and they just released the body camera footage. 
The footage shows Lynch getting pulled out of his vehicle by Las Vegas police officers, and he was arrested due to suspicion that he may be driving under the influence of alcohol.
In the video, you can hear Lynch questioning the police, "What's the problem?"
You can take a look at the video yourself. 
I don't know about you, but from what I can see, Lynch looks like he may have been asleep at the wheel when the police officers first approached him. 
"If you don't get out of the vehicle, you're going to be charged with obstructing an investigation," one officer said to Lynch. "That is a criminal offense and you will go to jail."
"Everything is understandable," Lynch said, before another nearby officer grabbed Lynch and pulled him out of the car to handcuff him. 
Following an investigation, the Las Vegas Police Department determined that Lynch was impaired and conducted an arrest. 
He was then transported to the Las Vegas City Jail and booked for driving under the influence. 
The bail was set at just under $4,000. He is due back in court on Dec. 7. 
Tom Brady Was Intercepted By These Buffalo Bills [LIST]
Tom Brady officially called it quits. He is a list of every Buffalo Bills player who intercepted him during his Hall of Fame career.
QUIZ - Can You Name These 25 Buffalo Bills Players?
Alright...Bills Football is here. How big of a fan are you? Can you name of 25 of these Buffalo Bills players?
One Sentence That Will Immediately Enrage Buffalo Bills Fans [LIST]