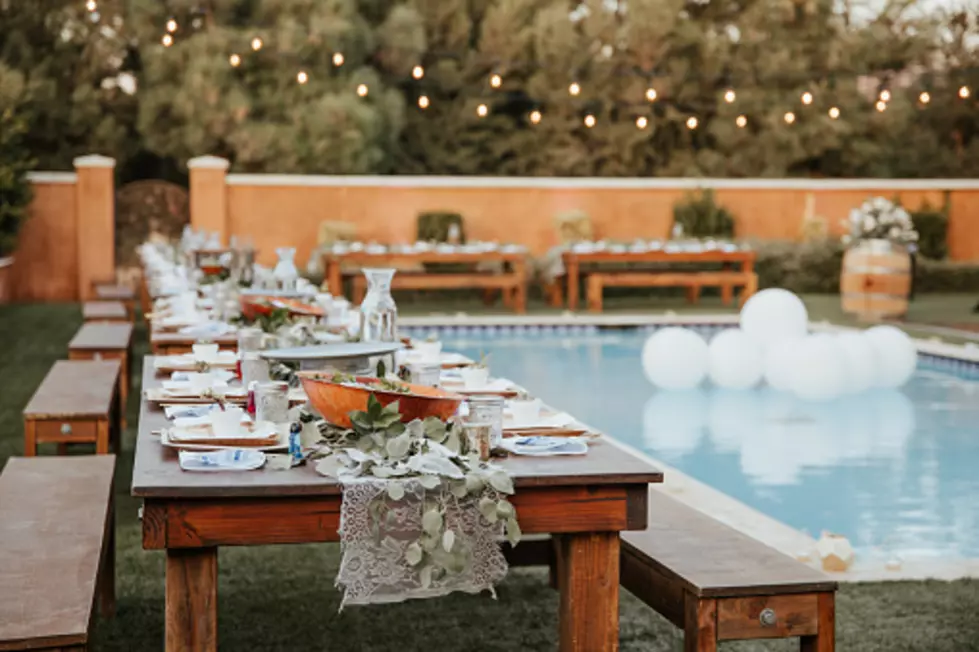 Luxurious Picnics Offered Across New York State
Getty Images/iStockphoto
There are backyard picnics and then there are luxurious backyard picnics. The summer of 2022 is well underway and if you are looking to step up the fun and make things a little more fancy, there are plenty of options from Buffalo to Rochester and beyond to help make your party elite.
In the Buffalo area, Posh Picnics Buffalo can help take some of the stress away for that party you are planning.
In Syracuse, you can order up the perfect pieces for your backyard get together from Party + Picnic Co.
What's Included?
+ Styled picnic table setting for chosen number of guests
+ Chilled, still or sparking water for each guest
+ Custom welcome sign
+ Gold or wooden cutlery, linen napkins, plates & antique glasses
+ Cozy floor seating for each guest
+ Additional pillows and blankets
+ Bluetooth speaker
+ Bug spray & hand sanitizer
+ Use of everything for 2 hours (with option to extend time for an up-charge)
 
My wife and I have three kids under 6 years old and we would love to entertain more in our backyard. The problem is, time! We NEVER seem to have enough time to get everything done and planning a party seems to be the last thing we could ever try to do. But there are some options to at least help give us ideas and perhaps help make the events we want to celebrate even more special. Enjoy the summer and that beautiful picnic!
Amazing $1.4 Million Florida-Looking Home in Clarence
This $1.4 million mansion in Clarence
looks like
it belongs in Florida.
Celebrities Who Ran Into Serious Tax Troubles
Below, you'll find 21 famous celebrities who ended up owing anywhere from hundreds of thousands to millions of dollars to the IRS in taxes.
Celebrities With Lower Back Tattoos
Below, check out iconic celebrity lower back tattoos from actresses, sports icons, pop stars and more.