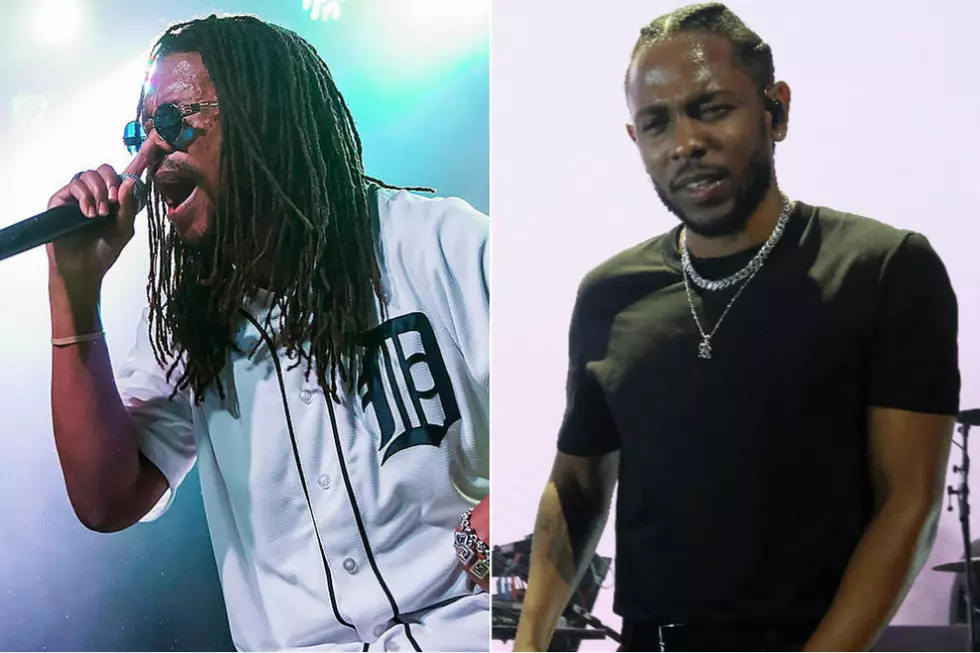 Lupe Fiasco Doesn't Think Kendrick Lamar Is a Top-Tier Lyricist
Scott Legato/Dimitrios Kambouris, Getty Images (2)
Lupe Fiasco is drawing a lot of attention over his opinions on Kendrick Lamar. Friday (Jan. 5), he appeared to accuse the Compton, Calif., rapper of biting his ideas, and now he is saying K. Dot's ability on the mic isn't at the elite level.
Responding to a Twitter user who asked if he thought Logic was a better lyricist than Kendrick, Lu wrote in a since-deleted tweet on Saturday afternoon (Jan. 6), "I'll put it to you like this. K. Dot is not a top tier lyricist to me and my standards when it comes to punchlines and bars. His overall lyrics are good, his stories phenomenal, but punchline entendre lyrically I don't see it."
Another person offered an opinion that one of Kendrick's songs is better than Lupe's whole catalog. "I've never been destroyed," Lupe responded. "Also the only issue that the world thinks I have with K. Dot and I actually do is that I think his 'Control' verse was wack and super overhyped to be a verse claiming you are the best rapper. It was very weird. I was told it was just bait, but still."
While Lupe did give the TDE rapper hella props, of course, what sticks out is his opposing opinions. Clearly, one dope lyricist offering his thoughts on the skills of another should be taken as just that, an opinion. But, hip-hop is a very competitive sport, and slights like these could cause K. Dot to respond.
Kenny has extra incentive after the Windy City MC sort of accused him of swagger jacking his album cover. And let's just be real. K. Dot and Lupe battling it out on wax? Yes, please!
Check out Lupe's posts below.
See New Music Releases for January 2018