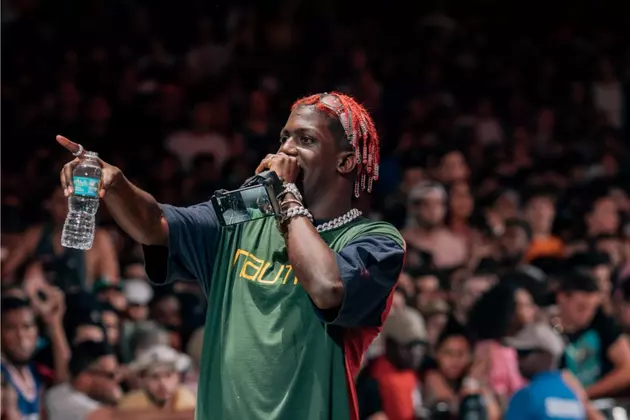 Lil Yachty Accused of Jacking Memphis Rapper for "Peek A Boo"
@theinfamousjc
Lil Yachty's single "Peek A Boo" already had an interesting side story for one reason. Now a Memphis rapper is claiming that Boat actually jacked the song from him.
Last year, Tennessee rapper, Memphis Ash put out a track titled "Pikachu," where he rhymes "peekaboo" on the chorus. After hearing Yachty's version, and feeling the tracks were too similar to be a coincidence, Ash had his lawyer Ben McLane file a copyright infringement claim last week.
"The infringement occurs at several places within the Infringing Work - directly lifting both the Original Work's verse and hook (masked by a lyric and tempo change) - without permission," the document states.
According to TMZ, Ash's attorney has since sent off a cease and desist letter. The report states, they gave Yachty's team 10 days to start paying Ash royalties, but Quality Control has refused to comply. Now, they will try to get the song removed from online streaming services.
Clearly, Yachty's team isn't trying to hear it, with them countering that the only similarity is the word "peekaboo" being used.
The track initially had people scratching their heads over a line Yachty misused, where he rhymed that Squidward Tentacles on the beloved kids cartoon, SpongeBob Squarepants, played a cello.
The King of the Teens has since apologized for the mishap, but wasn't exactly ready to take all the blame. "OK, let's stop for a second," he explained during an annotation of the track for Genius. "Before you come at me, I'ma let you know. I'ma blame my A&R. Because he listened to that song many times and he allowed me to say that..I guess for a second, I thought a cello was a woodwind instrument and it is not. And nobody ever said shit. Nobody ever pulled up a pic and said, 'Hey man. I don't know if you know what this is, but it ain't that.' I fucked up."
As far as whether Boat jacked Memphis Ash's track, listen to both songs below and decide for yourself.
Go Behind the Scenes With Lil Yachty at 2016 XXL Freshman Cover Shoot