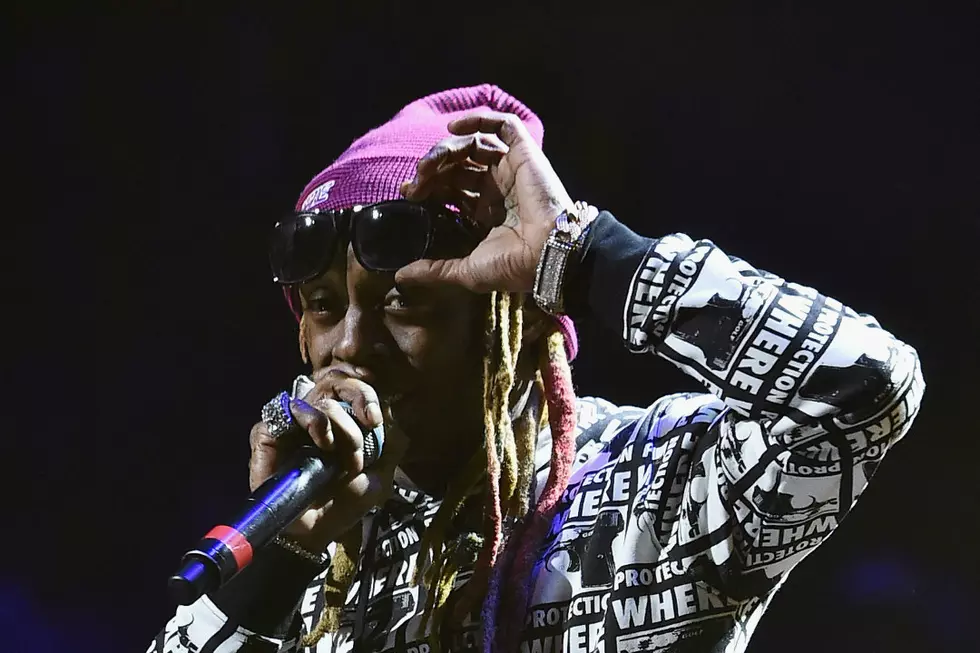 Lil Wayne's 2019 Lil Weezyana Festival Disrupted by Stampedes Causing Injuries, Damage
Theo Wargo, Getty Images
Two stampedes broke out during Lil Wayne's 2019 Lil Weezyana Festival, resulting in injuries, damage and theft.
The show went down on the grounds of the Lakefront Arena in New Orleans on Saturday (Sept. 7). According to NOLA.com, at least twice during Meek Mill's performance, large segments of the estimated 15,000 in attendance panicked starting a stampede, with the first occurring around 8:40 p.m. The damage left in the wake of the stampede was very evident, as parts of fencing, concession stands and medical tents were damaged by panicked concertgoers.
Police are not sure what caused the disruption. False rumors of gunfire or possibly a fight have been suggested as the catalyst.
"My brother said to me and my cousin, 'Run. Just run. I don't know what's happening,'" local attorney Melanie Melasky told the paper. "I turned around at one point to see what was happening, but everyone was running away. No cops were going towards the origin of the stampede."
The chaos left multiple people injured. According to witnesses, some used the disarray as an opportunity to steal from concession stand cash registers and tip jars. Others took liquor from damaged and abandoned vendor booths.
The show, however, continued and included performances from Travis Scott, DJ Khaled and friends and the man of the hour, Lil Tunechi.
XXL has reached out to Lakefront Arena for comment on how the stampedes started.
See 33 Hip-Hop Artists' Favorite Lil Wayne Projects