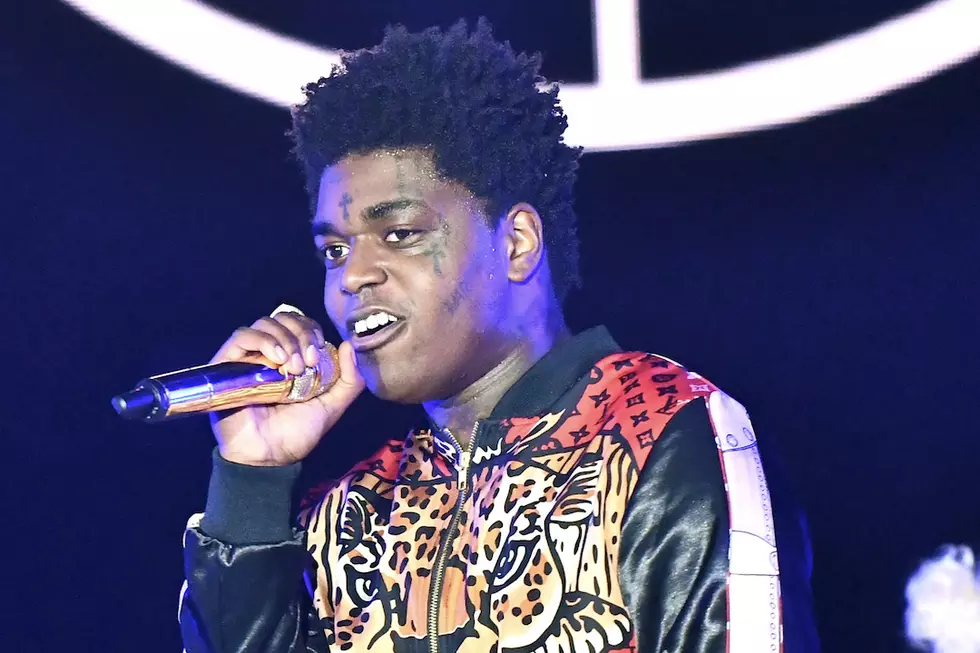 Kodak Black Wants to Serve Portion of Nearly Four-Year Prison Sentence in Rehab
Scott Dudelson, Getty Images
According to documents obtained by XXL on Tuesday (Nov. 19), Kodak's attorney has asked Assistant United States Attorney Bruce Brown to recommend that the rapper get sentenced to a location that has a Residential Drug Abuse Program (RDAP).
Facilitated by the United States Federal Bureau of Prisons, RDAP is a 500-hour treatment program for inmates suffering from substance abuse issues. There are multiple benefits attached to the program, including the chance to have up to 12 months shaved off a prison sentence.
While Kodak's lawyer notes that Brown previously advised Kodak that he'd benefit from the rehab program and that Brown even said he had no objection to granting the motion to recommend the rapper, there's a chance Kodak won't be eligible for the program. In the paperwork, the lawyer notes that Kodak is facing a pending charge that could affect his eligibility.
During his sentencing hearing last week, prosecutors alleged that Kodak badly injured a prison staff member who attempted to break up an altercation between Kodak and another inmate in October. Kodak reportedly gripped the staffer's testicles so hard that the man required medical attention. Prosecutors say Kodak was visibly intoxicated during the brawl. Reps for the 22-year-old rapper reportedly said that someone drugged Kodak 20 minutes before he got into a fight with an inmate. It's unknown whether Kodak will be charged for this incident, but this could be the pending charge Kodak's lawyer refers to in the new court documents regarding his RDAP request.
This news comes after Kodak was hit with two new gun charges last week. On Nov. 15, the Miami-Dade State Attorney's Office charged the Dying to Live rapper with two felony counts of possession of a firearm by a convicted felon. Prosecutors call the rapper a "habitual offender," and because of that, he faces up to 30 years in prison on each count. It is unknown whether or not the sentences would run concurrently or consecutively.
In the comments section for an Instagram post documenting the news, Kodak's attorney, Bradford Cohen, offered some comments on the latest legal development.
"This is what happens when the government feels like they lost when a young man [gets] 46 months on a filing a false document," he wrote of the charges, which have been filed by Florida state attorneys. "Miami has charged him with the purchase of the weapons, because of a little rarely known law if you had a juvenile prior you can't possess a weapon until you are 24. The Miami case will be dealt with very soon."
Kodak Black is currently incarcerated in Federal Detention Center, Miami.
See 65 Hip-Hop Albums Turning 20 in 2019