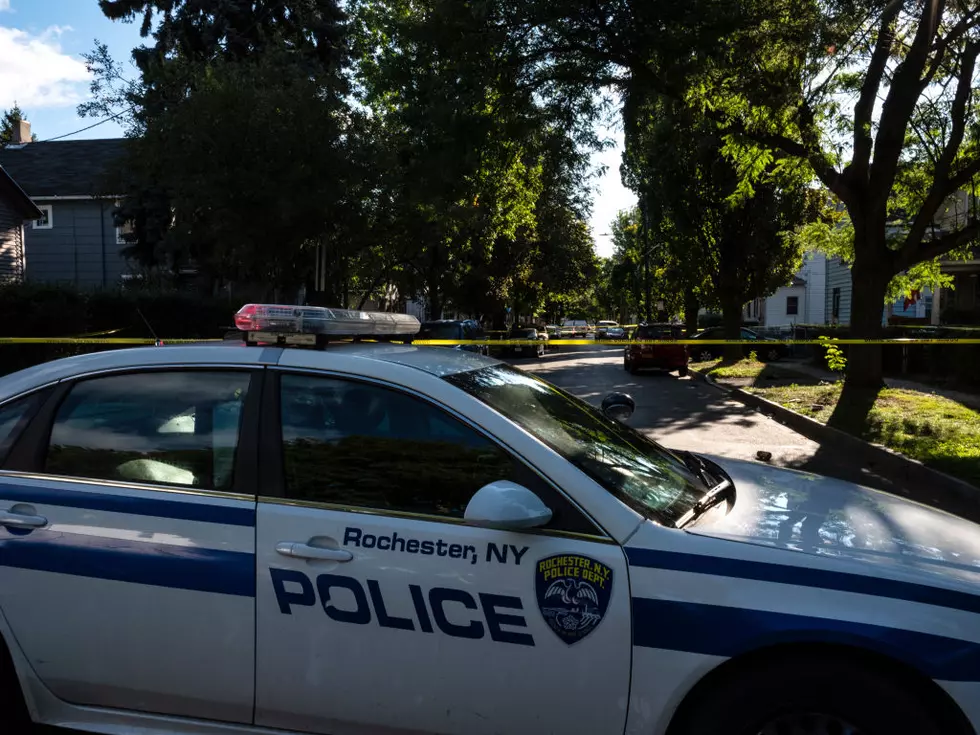 Shocking Kidnapping In Rochester, NY Caught On Tape
Getty Images
Unfortunately, one of the things that comes with living in America is having to deal with crime.
Our law enforcement agencies do what they can to try and keep us safe, but often crimes happen and they're not able to get there in time to stop them.
This seems to be exactly what happened in the lobby of a Rochester, New York earlier this month when security cameras recorded video of a mind-jarring situation.
Kidnapping Caught On Security Video
Reporting done by WHAM-TV in Rochester details the entire situation that occurred last month.
The surveillance video shows a woman being punched, grabbed, and then dragged by her hair from the hotel counter and through a door. Once in the vestibule area of the hotel, a man appears and helps drag the woman out of the hotel.
Officials from the Monroe County Sheriff's office stated the woman was either being prostituted or trafficked by the two individuals who drug her from the Microtel hotel lobby in Henrietta.
Guests in the hotel reported hearing screaming and yelling, along with being able to watch the unidentified woman being thrown into the back seat of a car before it sped away.
After the investigation, law enforcement officials in Rochester were able to identify two suspects: 27-year-old Cordell Brooks and 27-year-old Shuntiayana Sims, who are both from Rochester.
Both suspects have been caught and were arrested and charged with both kidnapping and assault charges. They are being held in the Monroe County Jail in lieu of $100,000 cash bail or $500,000 bond.
This video is shocking, you can view it here.
Nonprofit agency Uprising shares information about human trafficking and exploitation
These 7 Prisons Are The Most Violent In New York State
New York released a
report
with the most recent number of violent assaults on inmates in state prisons. There were 134 inmate deaths noted in the report, although it doesn't break down the prisons where each death occurred or who caused them. Here's a look at some of the general violent incidents reported for 2020, which is the most recent data reported by the state. Compared to 10 years ago, inmate assaults have almost doubled. In 2011 there were 666 and in 2020 there were 1,205 reported. These numbers do not include inmate assaults on staff members. Overall, the number of unusual incidents includes things like assaults, deaths, accidents, sexual misconduct, and disruptive behavior.  According to the state,
"The number of unusual incidents has increased 132% from 5,980 in 2011 to 13,870 in 2020. These higher incident numbers were largely due to increases in assaults on incarcerated individuals (+81%), assaults on staff (+86%), contraband (+130%), disruptive behavior (+372%), and staff use of weapons (+1,035%)."
In 2020, 1,836 weapons used to cut or stab, including ice picks, razor blades, can lids and shanks were discovered in state prisons around New York.