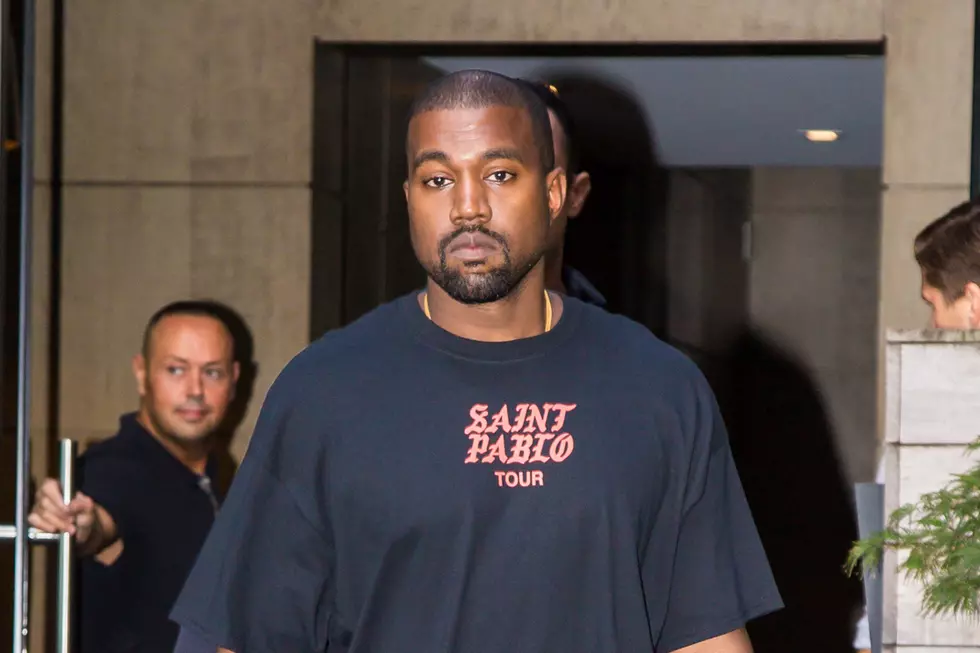 Kanye West's Music Banned From Detroit Radio Station
Alessio Botticell / GC Images, Getty Images
In a Facebook post by 105.1 The Bounce posted on Thursday (May 3), DJs BiGG and Shay Shay say they are muting Kanye and will no longer be playing his music on their show. "We feel like Kanye has gone too far with his latest statement declaring that 'slavery was a choice,'" the post reads.
"We are over it," the Facebook post continues. "We don't want to hear Kanye's music, we don't want to play Kanye on our show, we don't want to talk about Kanye anymore. So we are taking a stand and we aren't playing his music anymore; we just are refusing to give him a platform."
Yeezy made his comments about slavery during a May 1 appearance on TMZ Live. While on the show, the Chicago rapper claimed slavery was a choice, saying, "When you hear about slavery for 400 years, for 400 years?! That sounds like a choice." He added, "Like, you was there for 400 years and it was all of y'all?"
The rapper eventually clarified his statements, tweeting that he knew slavery wasn't a choice but his point was that "for us to have stayed in that position even though the numbers were on our side means that we were mentally enslaved."
Check out the DJ's Facebook post below.
See Photos of Kanye West's Different Looks Over the Years