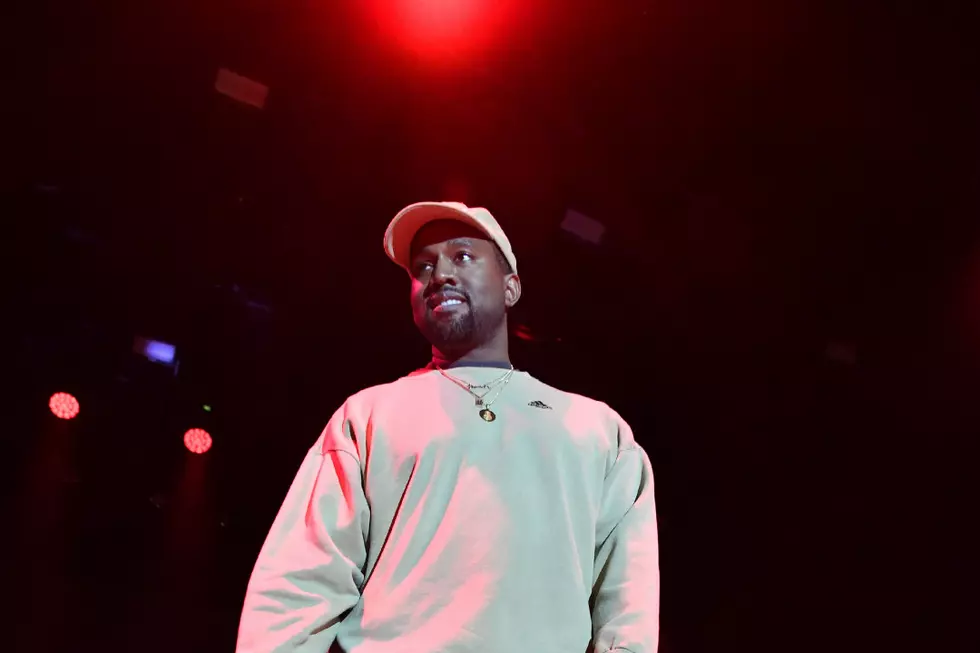 Kanye West Apologizes for Stolen Designs, Fires Yeezy Brand Employee
Neilson Barnard, Kanye West
Kanye West has once again found himself in hot water after a recent tweet but this time the rapper is apologizing for it. On Friday (May 4), Kanye issued an apology to Givenchy design director Tony Spackman for posting an image of his sketches that were reportedly presented by a former Yeezy employee as their own.
"Today I learned that a newly hired designer on the Yeezy team presented work that was not of their own," West tweeted. "This person has immediately been let go from the Yeezy brand."
In a separate tweet, The Life of Pablo rapper acknowledged Spackman as the original creator of the work. "In a moment of inspiration, energy and excitement I had posted this sketch and would like to acknowledge the true creator of this amazing work, Tony Spackman," he wrote.
The original tweet from Kanye was posted on April 30 and is still up today. "This is where a YEEZY study for base layer starts," 'Ye tweeted along with sketches of a human leg. "I'm so excited about our new design team. Yeezy is no longer a fashion company we should be referred to as apparel or clothing or simply YEEZY."
The image posted on Twitter by the rapper also appears to have the "Living Apparel '05" title which is featured on the original design edited out.
Check out Kanye's latest tweets, as well as his original post below.
See Photos of Kanye West's Different Looks Over the Years