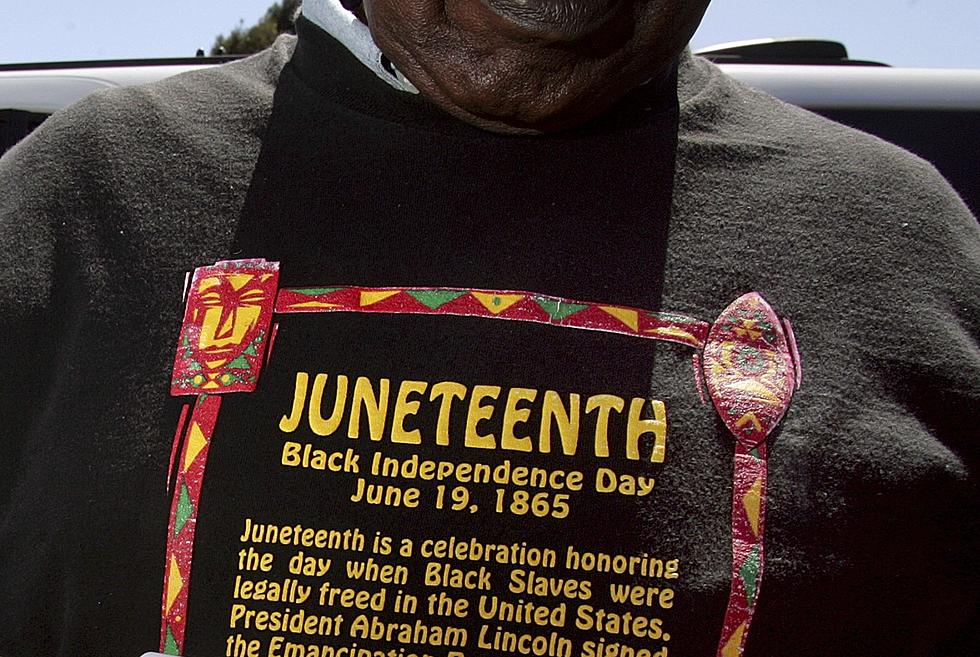 Juneteenth Now an Official Holiday in New York State
David Paul Morris / Getty Images
The day that African Americans have set aside to celebrate our freedom from slavery in the United States of America is now an official New York State Holiday.
Enter your number to get our free mobile app
Earlier this summer Governor Cuomo signed an Executive Order that made Juneteenth a Holiday, but Executive Orders can be rescinded if a new Governor is elected.
The New York State Legislature passed a bill that made Juneteenth a Holiday, but it wasn't official until it was signed by the Governor.
WKBW is reporting that Governor Cuomo signed that bill into law on Wednesday, October 14th.
Celebrated in Buffalo since at least 1976, Juneteenth is the oldest celebration of the end of slavery.
Juneteenth was the oldest known observance of the ending of slavery in the United States. According to historical records, the celebration began on June 19, 1865, the day Major General Gordon Granger of the Union Army rode into Galveston, Texas in final execution of the Emancipation Proclamation.

Issued by President Abraham Lincoln on September 22, 1862, the Emancipation Proclamation stated, among other things, "That on the 1st day of January, A.D., 1863, all persons held as slaves within any State or designated part of a State the people whereof shall they be in rebellion against the United States shall be then, thenceforward, and forever free..."
-History of Juneteenth, Juneteenth Festival of Buffalo, Inc.
Even though slavery ended in 1863 after President Abraham Lincoln signed the Emancipation Proclamation, there were still large parts of the country where slavery was still in existence. It took more than 2 years before the last group of slaves was freed by General Granger in Galveston, Tx.
KEEP READING: See changes enacted since George Floyd's death