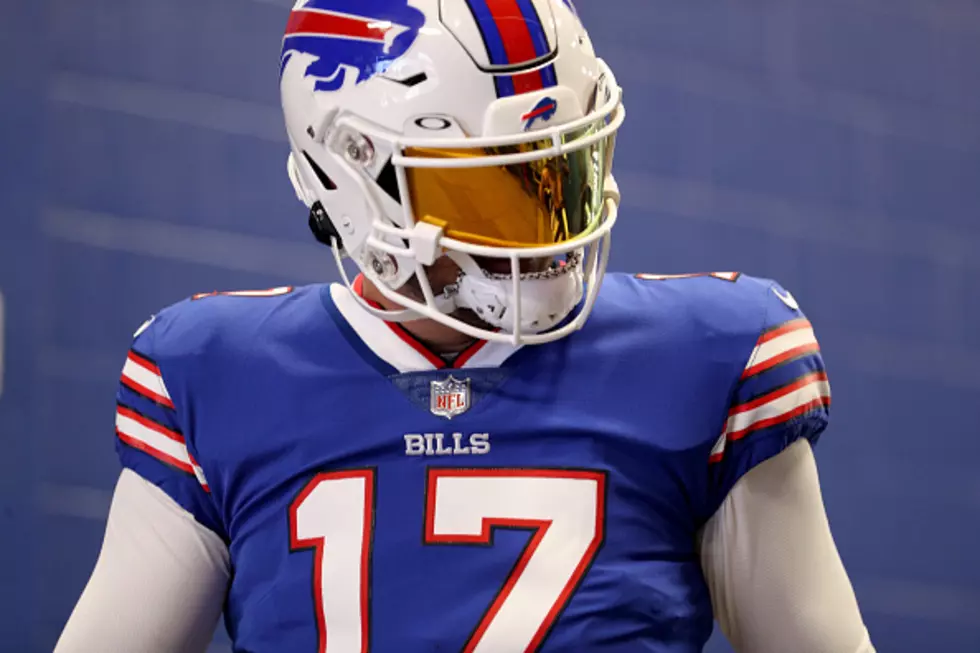 Simple, Yet Powerful Tweet From Josh Allen
Getty Images
The Buffalo Bills have the best record in the National Football League! With a win over the Los Angeles Rams, the Buffalo Bills are 1-0 and had a very impressive win to start the new season.
The mania among the Bills Mafia has spread nationwide and it is all being led by non other than the projected NFL MVP, Josh Allen. Josh Allen owns Buffalo!
There have been millions of Tweets with the same sentiment..."Go Bills". But when Josh Allen Tweets that out after a huge win, it hits different. It is pretty incredible to witness the growth of Josh Allen as a player but what is extra special is that Josh Allen has made Buffalo, New York his HOME. If you didn't know where he grew up or went to school, you would think that Bills' QB 1 was a native Western New Yorker. He is part of the fabric and, for now, the the ideal candidate to win the MVP.
Best Pictures of Josh Allen Proving He's A Superstar
Josh Allen is certainly living up to the hype after a show-stopping performance in Los Angeles.
The Strangest Things Found In Work Fridges In Western New York
The Top 30 Beef on Weck Restaurants In WNY
The 30 best places for beef on weck in Western New York.