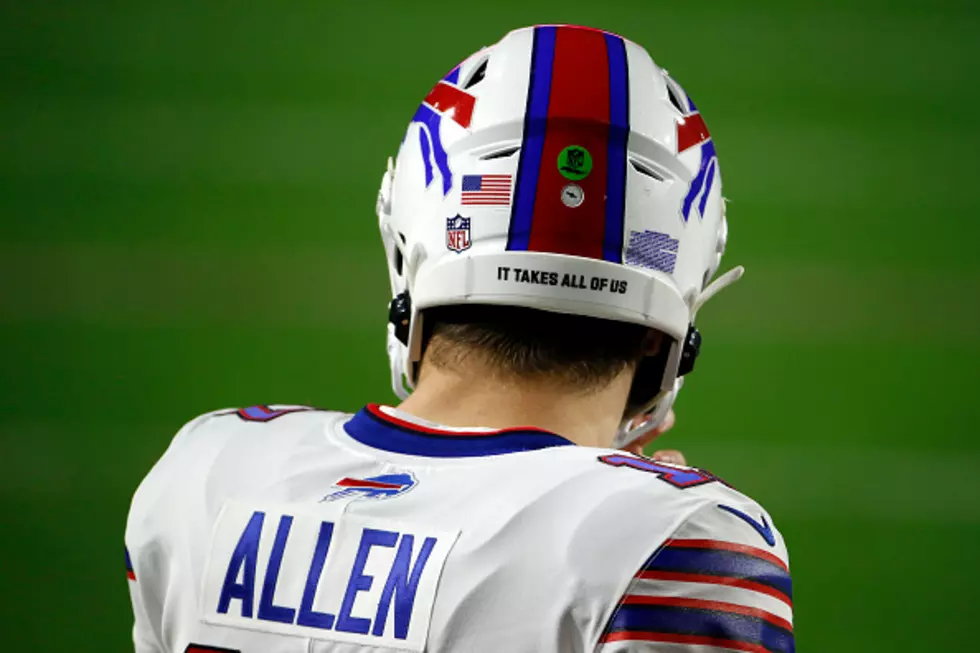 Josh Allen's Stunt Double Is From Western New York [PHOTOS]
Getty Images
Meet Aaron Cohen from Tonawanda, New York. Aaron is the stunt double for Buffalo Bills quarterback Josh Allen for the Team West Herr commercials!
When there is a TV commercial or photo shoot that calls for Josh Allen and the scene calls for a stand in or look alike, Aaron gets the call. I spoke with Aaron about what how he got the job. Aaron works for a local bank in Buffalo, New York. He told me that when people see him in action, they often approach him for an autograph and Aaron has to break the news that he is not the real deal.
"I am not an actor. I got discovered through my wife's Instagram account. I work for a bank", Cohen told me. "I'm here to help set up lighting and shadows for the shots and also when they need stand in for some of the action shots, that's where I come in".
Cohen has gotten the call twice to fill in as the Allen double and honestly, I had a hard time deciding who was who when they were on the football field, from a distance. Aaron, grew up a Bills fan and has one of the neatest and most unique jobs a fan of the Buffalo Bills and Josh Allen could have.
It was a perfect day for a television commercial shoot and West Herr was able to bring in other members of Team West Herr that you will see throughout the next few months and during the season as well.
Buffalo Bills Themed Cozy Coupe
Inside Mariah Carey $5.6 Million Atlanta Mansion
Here's a look inside Mariah Carey's $5.6 million Southern Colonial mansion in Sandy Springs, located just outside Atlanta.
50 Best Party Songs In Country Music
Have party, need music? This country party songs playlist includes the best party jams from the 2000s plus many from the '90s, '80s and beyond.