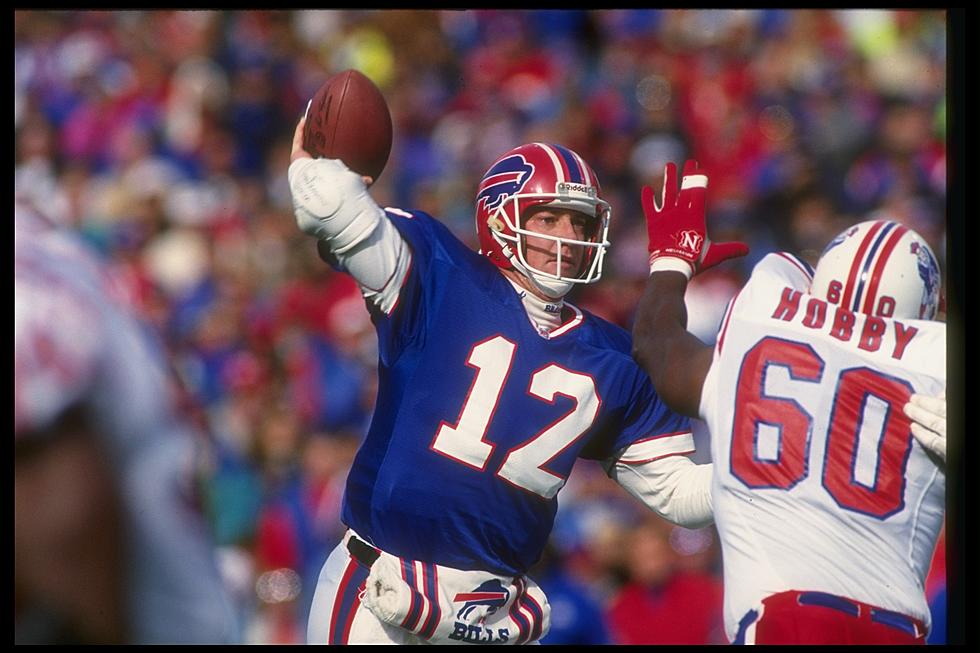 Remember When This Buffalo Bills Great Did A Cameo On General Hospital?
Getty Images
If you were a Buffalo Bills fan in the 1990s you knew the team was great on the field, but did you know that some of the players were also Hollywood stars?
Ok, maybe not stars and I am sure no Emmy was one, but this month marks the 20th anniversary of the time that former Buffalo Bills great Jim Kelly did a cameo on the soap opera General Hospital.
Kelly who had just taken the Buffalo Bills to two straight Super Bowls was asked to do a cameo on the popular soap opera. He wasn't alone as his teammate and former Bills punter Chris Mohr was also on set and camera that day.
Both Kelly and Mohr shot cameos for a storyline about a charity basketball tournament in which they were players on the other team than the General Hospital stars.
While the shooting of the episodes took place in February 1992, the episodes aired on March 18th and 19th in 1992.
You can watch part of the episode here:
Let's hope we won't see Josh Allen in any soap opera anytime soon. At least not until he takes the Bills to a Super Bowl.
Buffalonians Would Hate To See Josh Allen Endorse These Companies
6 Buffalo Bills Greats That Didn't Look Right In A Different Uniform
Unfortunately, sometimes your favorite player leaves your team and when you see them it just looks weird. Here are five former Buffalo Bill greats that just look weird wearing a different team's jersey.
Best Free Agents Signed By The Buffalo Bills
The Buffalo Bills are gearing up for a run at the Super Bowl next season and some big-time free agents are already reaching out to the Bills looking to join the team. Check out some of the best free agents the Bills have signed in the past.