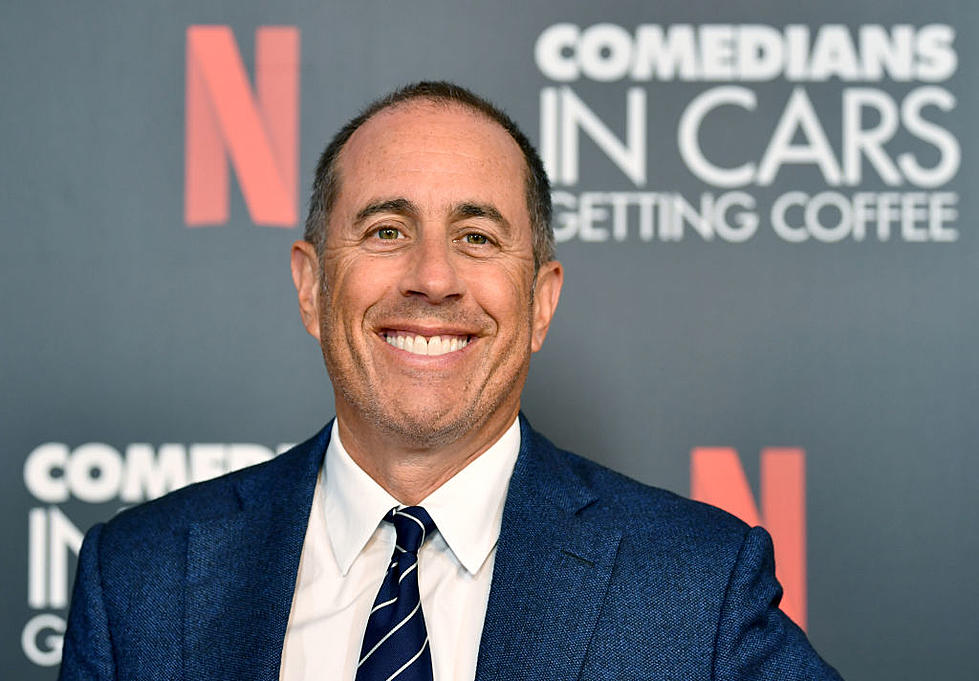 Niagara Falls Get Ready For Jerry Seinfeld
Getty Images for Netflix
2023 has been a good year for Buffalo, Western New York, and Southern Ontario as the area has been a hot bed of activity for people looking for fun things to do.
For most of the year, quite a few good shows, events, and concerts have been hosted at all of the fabulous venues that exist all over the area.
Just take a look at what has come to the region already this year: shows from the likes of Kevin Hart, Patti Labelle, Pitbull, 50 Cent, Post Malone, Ludacris, KC & The Sunshine Band, and more have already come to town.
Now another great comedy show has just been announced, featuring one of North America's funniest comedians.
Get Ready For Jerry Seinfeld
Jerry Seinfeld is a fantastic comedian and is regarded as one of the funniest people in America since the early 1980s is going to bless us with a great night.
In the late 1980s, Seinfeld partnered with comedian Larry David to create what was to become the most successful comedy series in the history of television: Seinfeld.
Seinfeld starred Jerry Seinfeld, Julia Louis-Dreyfus, Michael Richards, and Jason Alexander, and the show presented us with a fictionalized fictionalized version of himself and his day-to-day life, along with that of his three best friends.
The show about nothing ran on NBC for nine seasons, winning several awards, including Emmys, Golden Globes, and People's Choice awards. The show was also named the Greatest Television Show of All Time in 2009 by TV Guide.
Jerry Seinfeld Is Hitting The Stage In Niagara Falls
The Canadian Side of the Mighty Niagara Falls is all set to host this fantastic talent early in 2024.
He will hit the OLG Stage, located inside the Fallsview Casino in Niagara Falls, Ontario, on Thursday, March 14, 2024. Showtime is set for 8:00 pm, and tickets to the show go on sale Friday, October 20, 2023, and can be purchased at the OLG Stage Box Office or online here.
OLG Stage at Fallsview Casino 2023 Concerts
The brand new concert venue in Niagara Falls has several big-name acts coming through in 2023
Gallery Credit: Ed Nice
Check it Out: Inside the Stunning Colorado Mansion Jerry Seinfeld Just Sold
Take an exclusive look at this gorgeous Colorado home that Jerry Seinfeld just sold for millions.
Gallery Credit: Toni Gee, TSM
6 Fascinating Things You Need To Know About "The Office" Filming In Niagara Falls
Here are some fun things to learn about the time "The Office" filmed one of its biggest episodes ever, "Niagara."
Gallery Credit: Megan Carter