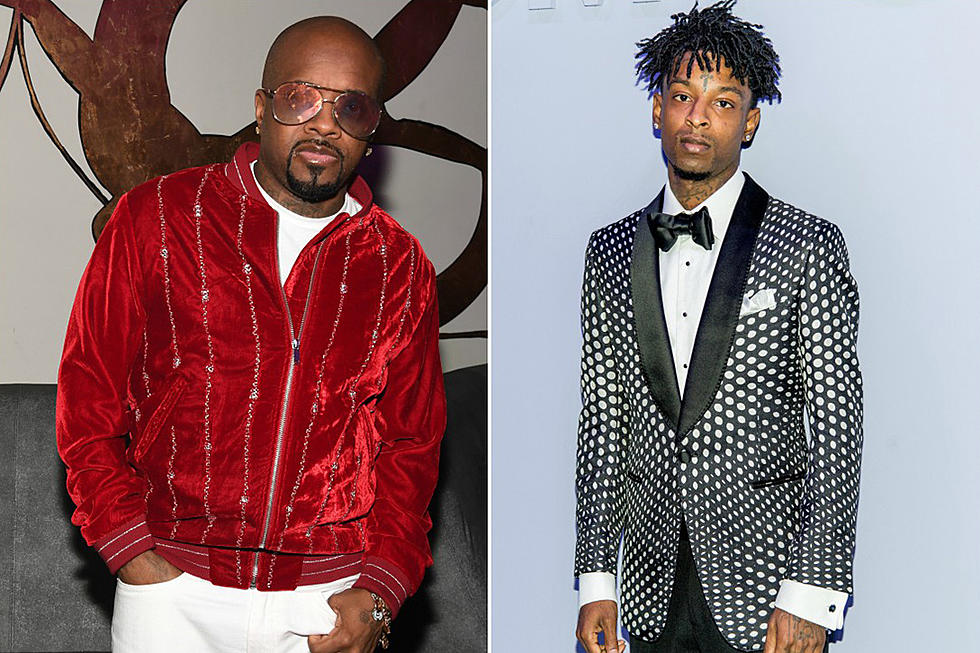 Jermaine Dupri Praises 21 Savage for Wanting to Invest in Businesses
Paras Griffin / Roy Rochlin, Getty Images (2)
21 Savage is trying to change up his image by no longer wearing jewelry and investing in business, but while some may not like the move, Jermaine Dupri approves.
TMZ caught up with the legendary producer at Los Angeles International Airport and asked Dupri if more rappers should be moving away from violent lyrics. "This is industry is like school, man," JD said. "People get it in it, they don't know much about it when they get in it and then once they get in, they learn."
According to Dupri, he sees nothing wrong with the "Ric Flair Drip" artist changing up his content because rappers need to evolve. "That's what 21 is doing. He's evolving, he's seeing money. He's probably seeing money that he never saw before," he continued.
While JD admitted that 21 Savage sometimes needs to cater to what his fans want to hear, he cautioned that it can be dangerous for artists to get stuck rapping about the same subjects. "As people we gotta respect that movement," Dupri added. "That's what we all out her trying to do–evolve to something else."
In February, 21 Savage's manager, Meezy, revealed the "Pause" rapper would be changing his image as a way to lead by example. "21 Savage no longer wears jewelry .... buying houses .. investing in businesses .... crypto & youth start ups is what he wanna make cool for young rappers to do," he tweeted. "Lead by example."
The move was also commended by Nipsey Hussle, who called it a "powerful message" for people of a younger generation.
Check out Jermaine Dupri's full comments below.
Check Out the 2018 Hip-Hop Music Festivals You Need to See