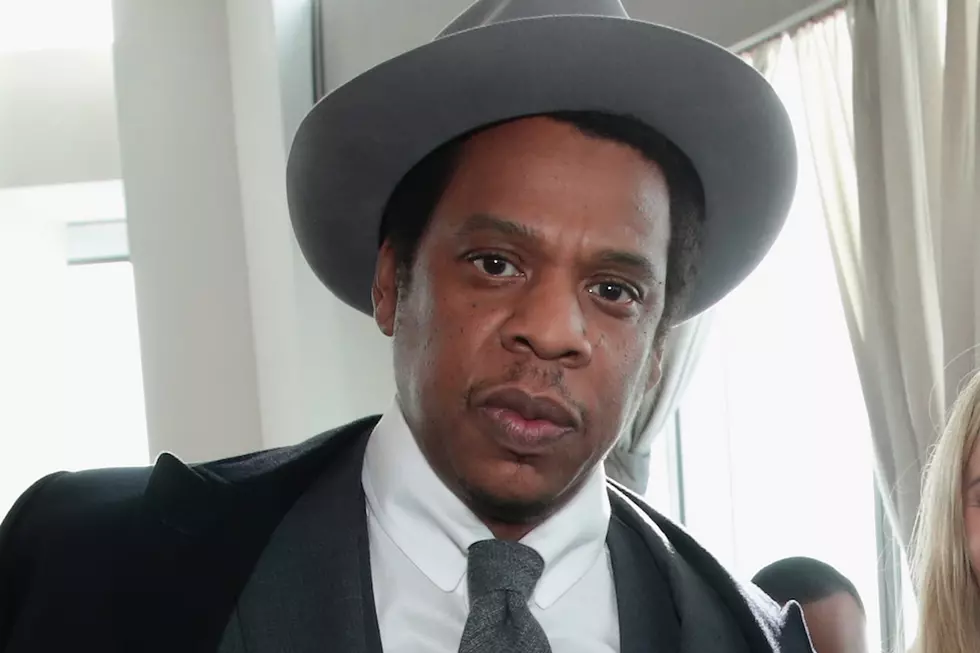 JAY-Z Sued Over 'Reasonable Doubt' Royalties
Cindy Ord, Getty Images
JAY-Z is being sued by a man who claims that he's owed back royalties for the rapper's 1996 classic debut album, Reasonable Doubt.
According to docs obtained by TMZ, Raynard Herbert, Jay's old business partner, says he helped the mogul land his distribution deal for Roc-A-Fella back in 1995 and also helped master the album.
Herbert says Jay had a deal with him, which said he'd get 1% of Reasonable Doubt's album sales. It was all good up until November 2008, when the payments stopped coming.
Herbert says he reached out to Jay's team to see about the missing payments and to update his address back in Ma 2010, however, he was met with radio silence. Of course, Herbert wasn't "Feelin It" and now wants his decade-worth of back pay. He's suing for the back payment he feels he's owed, plus damages, interest and other fees.
Jay, who is currently in Europe for the first leg of his OTRII with Beyoncé just scored a victory in another lawsuit he was facing. This one involved his 1999 hit with UGK, "Big Pimpin," in which Jay and producer Timbaland were accused of copyright infringement.
We'll have to see how this latest Reasonable Doubt lawsuit plays out.
Worst To Best: Every JAY-Z Album Ranked