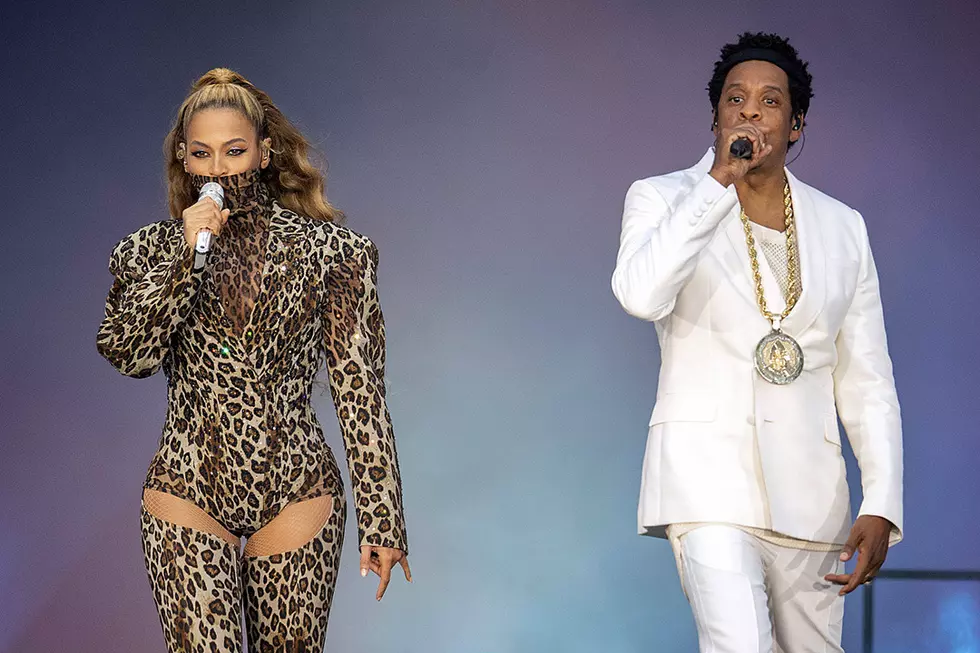 Jay-Z and Beyonce to Donate More Than $1 Million in Scholarships to Students in OTR II Tour Cities
James Gourley, PictureGroup/Shutterstock
Jay-Z and Beyonce are getting ready to fund education in a major way. It was revealed on Saturday (Aug. 25) that the power couple plan to donate $100,000 to one student in each of 11 cities they're visiting during their On the Run II tour to go towards college tuition and expenses.
According to a press release, one student will be chosen from Atlanta, Orlando, Miami, Arlington, New Orleans, Houston, Phoenix, Los Angeles, San Diego, Santa Clara and Seattle to receive $100,000 from Bey and Jay. That puts their total donation to 11 students nationwide at $1.1 million. The incredibly lucky students will be chosen by the local Boys & Girls Clubs, once the student provides proof of both academic excellence and financial need to afford higher education. The funding is a collaboration of both Jay-Z and Beyonce's charitable organizations, The Shawn Carter Foundation and the BeyGOOD initiative, respectively.
It's awesome that the power couple are using their platform to make college a reality for students in need, especially considering that a few schools in South Carolina actually shut down early recently in anticipation for the traffic that the On the Run II tour would cause. Needless to say, the fans were coming out by the hundreds of thousands for Jay and Bey, but they want to remind everyone to stay in school.
See Photos of Jay-Z's Different Looks Over the Years