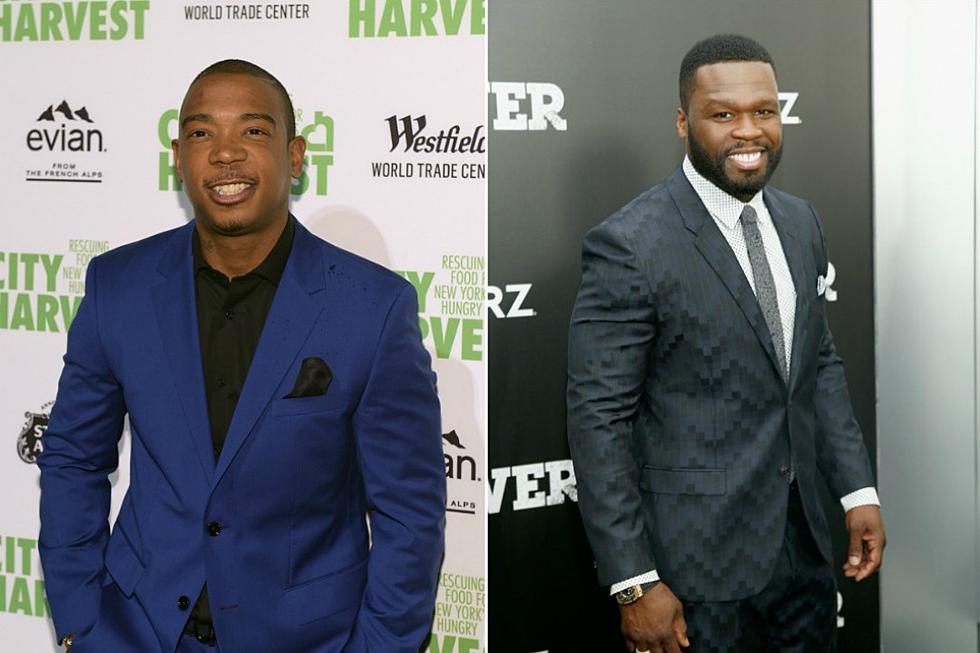 Ja Rule Fires Back at 50 Cent on Instagram After Buying Empty Seats to Show
Jason Kempin / Brian Ach, Getty Images (2)
When it's all said and done, the 50 Cent and Ja Rule beef may go down as the most dragged-out matter in hip-hop history. As it's looking now, Tupac Shakur's murder will be solved before these two decide to let bygones be bygones. The back and forth continued on Sunday (Oct. 28) with Ja firing back at Fif's latest chess move in the beef.
Ja returned smoke by way of Instagram. He first posted a photo of 50 with a wig and makeup edited onto the image. "This look fits you Ol ho ass nigga... @50cent," he captioned the pic.
He also posted a photo from an Effen Vodka event where 50 took a picture with a fan who appears to be a transsexual. "So this what goes on at them effen vodka events... drink responsibly fellas!!! #birdsofafeather @50cent sassy," Ja teased under the photo.
He also took his grievances to Twitter, uploading another fake photo of Curtis with a wig and makeup with caption, "This beef is a JOKE to everyone except this lil ape looking bitch... she mad mad!!!"
The "Livin' It Up" rapper appears to be responding to reports that 50 bought 200 tickets to Rule's concert in order to make the event look empty. Last month, 50 trolled Ja after his concert in Syracuse, N.Y. got canceled. The Power producer blamed the cancellation on people no longer wanting to see the former Murder Inc. artist perform.
Check out Ja's jabs below.
See Hip-Hop Fans Name The Most Disrespectful Diss Track of All Time