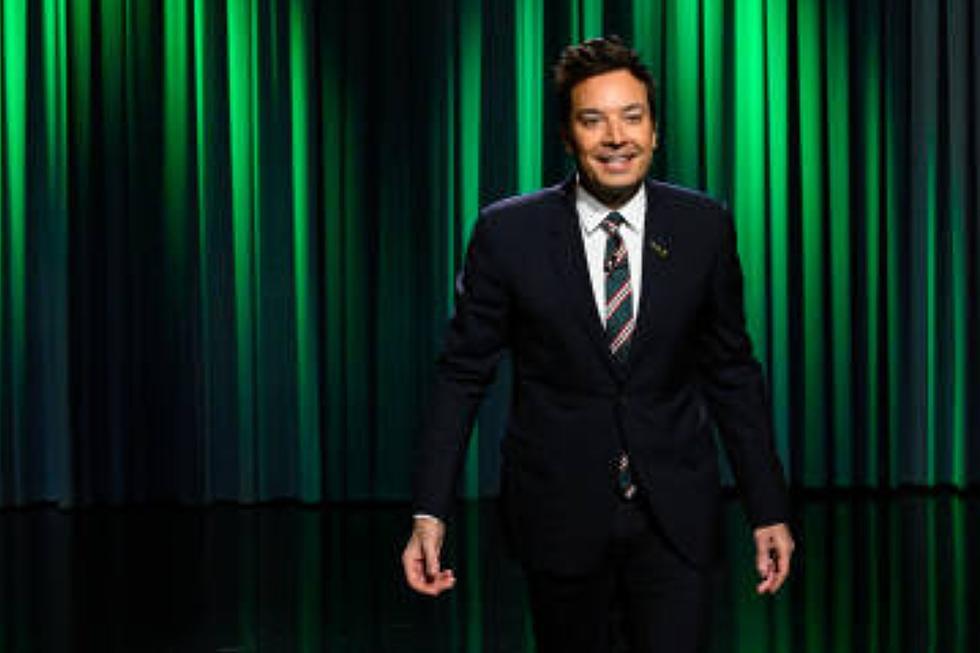 Jimmy Fallon Spent His Weekend Partying In Western New York [WATCH]
Getty Images/Canva
You'd think that when celebrities wanna let loose, they'd stay cooped up in their mansions and have an exclusive soirée with their mutual famous friends. Especially on St. Patrick's Day weekend - one of the biggest party weekends of the year. 
But not one of America's favorite talk show hosts! He knew exactly where to go to get his St. Patty's party weekend on.
Jimmy Fallon, host of The Tonight Show and That's My Jam, is known for showcasing his fun-loving attitude through his TV bits like "#Hashtags" and "Thank You Notes."
Audiences also love when he steps away from the interview desk to sing a duet with one of his celebrity guests - proving that he's not just hilarious, he's musically talented, too. 
Instead of goofing off in front of the cameras this St. Patrick's Day, Fallon went out and had a blast IRL - to the delight of some very lucky Western New Yorkers.
Jimmy Fallon Spent St. Patrick's Day In Western New York
Wearing green St. Patrick's Day garb, Fallon showed up to Mulconry's Irish Pub and Restaurant on the main strip in the village of Fairport, New York on Friday night.
He didn't try to stay under the radar while he was there like many famous people would while partying in public.
Instead, the comedian actually jumped on stage to perform "Zombie" by The Cranberries with a local band - and the Western New York crowd went bananas.
This isn't the first time Fallon has visited Western New York to visit this particular pub. Every few years, there's a Jimmy Fallon sighting at Mulconry's, thanks to his years-long friendship with his college buddy who owns the bar. 
We love that Jimmy Fallon can let loose in public and not just on set - and we are honored that when he does, he chooses to do it here in Western New York!
25 Celebrities You Could Meet In Western New York
You have a high likelihood of running into one of these 25 celebrities in Western New York.