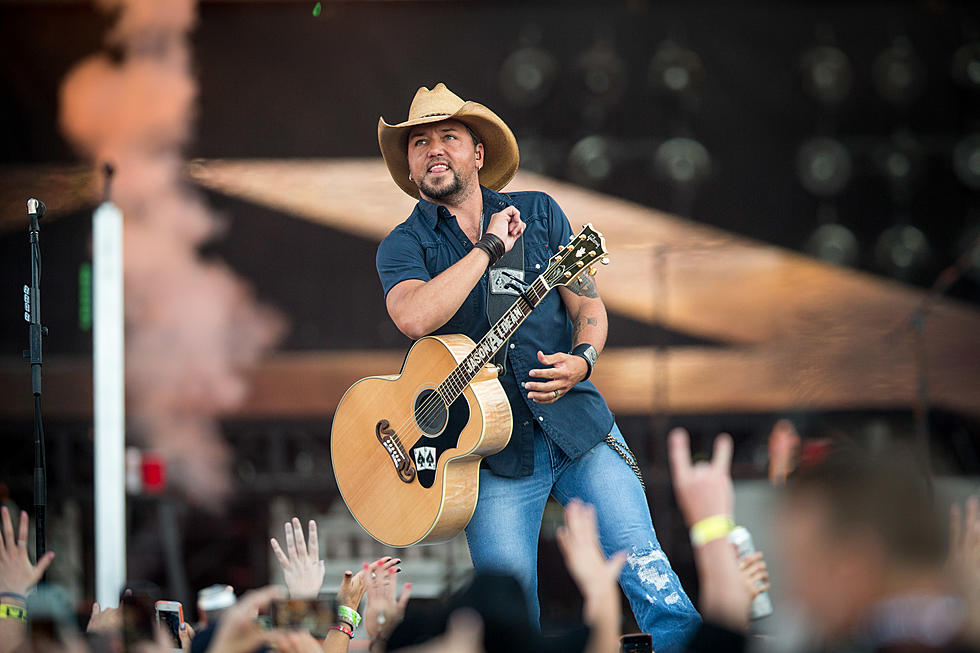 BREAKING: Black Lives Matter Clip Edited Out of Jason Aldean Music Video
Getty Images
The Jason Aldean controversy hasn't ended as he appeared in New York State this week. Aldean has been involved with one of the the most recent country music dramas in a long time and it is all over his latest song and music video. The video is shorter now because Black Lives Matter protest footage has been removed.
Aldean released a music video with the song nearly 2 weeks ago. The song was released back in May.
According to Billboard.com, the music video is 6 seconds shorter than the original video. Apparently, Fox 5 Atlanta footage from a Black Lives Matter protest was taken out. There is no word to exactly why this specific footage was taken out and if there was any involvement from Fox 5 Atlanta itself in the process.
Since the controversy over the lyrics to the song and the music video, 'Try That In A Small Town' has reached #2 on the Billboard Hot 100 chart--a chart that is all genre and extremely hard for a country artist to top the list, despite Morgan Wallen and Luke Combs occupying the top spot for weeks. The song 'Seven' by Jung Kook is currently the #1 song in the country.
Here is the new edited video from 'Try That In A Small Town'.
Aldean, ironically, had a concert cancelled following the controversy due to weather. Fans were waiting to see the reaction and if Aldean and his team would comment during his live show. On July 21, he addressed the situation.
What I am is a proud American. I'm proud to be from here. I love our country. I want to see it restored to what it once was before all this bulls— started happening to us. I love my country, I love my family, and I will do anything to protect that, I can tell you that right now", he says at his concert in Ohio.
Country Concerts in Buffalo, New York
Here are all of the country concerts happening in Western New York.