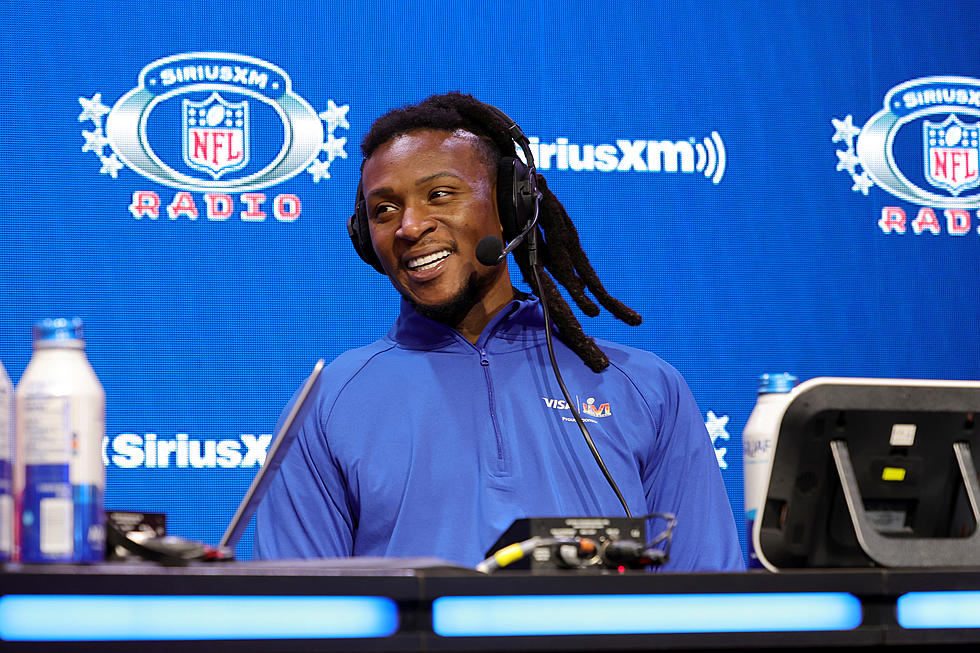 DeAndre Hopkins Gushes About The Buffalo Bills During Interview
Getty Images for SiriusXM
DeAndre Hopkins has been a big name this off season.  Was he trying to say something to Bills Mafia in this recent interview?
The speculation about where DeAndre Hopkins is going to land this year has been wide.  Everyone seems to have an opinion about where his next team will be.  They've guessed that he could end up just about everywhere from Baltimore to Kansas City, New York to New England and many seem to think he'd be a great fit in Buffalo.
Why is Arizona looking to trade?
DeAndre Hopkins is one of the league's elite wide receivers.  Why would the Cardinals want to trade him?  The short answer to this is, they think they can use his salary to pay more players and get a little younger in the process.  Meanwhile, there are certain teams that are looking for a polished player that can come in and make an impact for them right now.
DeAndre Hopkins is rumored to want to play in Buffalo
Plenty of people around the league have said that they believe that Hopkins would love to be a Buffalo Bill.  Sports Illustrated has said that the feeling is mutual between Hopkins and the Bills.  Von Miller said it himself.  Miller has been working out with Hopkins in the offseason and claims that he would love to come and play in Buffalo.
Hopkins gushed about the Bills at a recent interview
Hopkins was a guest on a show with Dave Richard and during his interview, he was asked about his favorite play.  Unfortunately, it was one that he made against the Bills, but it was what he said after describing his favorite play that raised eyebrows.
Richard said, "You kind of went on there about Buffalo.  I'm not asking a question.  I'm just making a statement" because of how much he went on.  He talked about how much he loved everything in the organization, Josh Allen, and Stefon Diggs.
Will he get traded tomorrow?
Most of the analysts seem to think that Hopkins will be traded tomorrow as part of the draft.  Whether that means the Bills or another team will make a move for him, we won't know until it all plays out.  But it certainly looks as though Hopkins would be happy to be headed to Western New York to play this year.
Best Free Agents Signed By The Buffalo Bills
The Buffalo Bills are gearing up for a run at the Super Bowl next season and some big-time free agents are already reaching out to the Bills looking to join the team. Check out some of the best free agents the Bills have signed in the past.
5 Of The Worst Free Agency Signings ByThe Buffalo Bills
The Newest Buffalo Bills Jersey Numbers