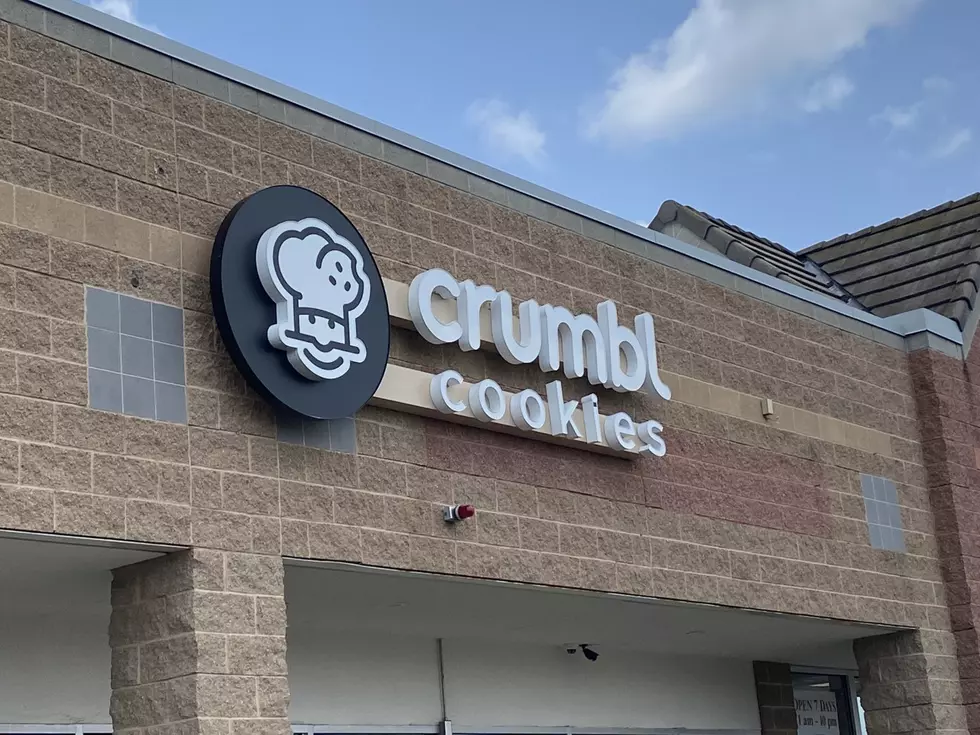 Is Crumbl Cookies Really Coming To Hamburg, NY?
(Brett Alan)
Resolutions are tough to keep when you hear news like this.  If you were hoping to eat less sugar in 2023, this will not help you.
People go nuts over Crumbl Cookies.  If you haven't ever heard of them, you might want to check them out on their social media pages.  That's what ended up getting us in the door the first time.  My daughter was hooked on the pictures on their Instagram page and really wanted to see what all the hype was about.
They've always got new flavors.  They come out every week.  Which is a good thing and a bad thing.  The good is that this way, the flavors always seem new.  The bad thing is that if you fall in love with one flavor, it can be gone the next time you go in.
We were taking a trip to New England anyway to visit Boston and found the closest one we could.  At the time, it was in New Hampshire.  It was the longest trip we had ever taken to try a cookie but my family swears it was worth it.
A few months later, we got our very own location here in Western New York, when the store on The Boulevard opened up in Amherst.  The next closest one is in Rochester.
But it looks as though that is about to change.  According to a post on a Facebook Group called "Hamburg "The Town That Friendship Built""  there is going to be one opening soon in Blasdell just up the street from the McKinley Mall.
If you are unfamiliar with the plaza, it's right up the street from the McKinley Mall on McKinley Parkway in Blasdell.  It's just across the street from Fuji Grill II and not far from the five corners.
Be prepared for the opening though.  The lines can get very long.  When the location in Amherst opened, they were out the door both times we visited.  So you might want to let the hype die down a bit before planning your trip.
And they're not for everyone.  They're very sweet cookies with tons of sugar.
Unfortunately, there is no date on the sign to tell us when it's actually coming, it just says opening soon.
The Best Cookies Can Be Found Here In Buffalo, NY
43 Restaurants That Have Desserts That People Go Nuts Over
Where Can You Get The Best Cookies in Buffalo
Insomnia cookies? Crumbl cookies? Warm cookies and deserts are all the rage right now. Take a look at where some of the most popular cookie places in Buffalo are!