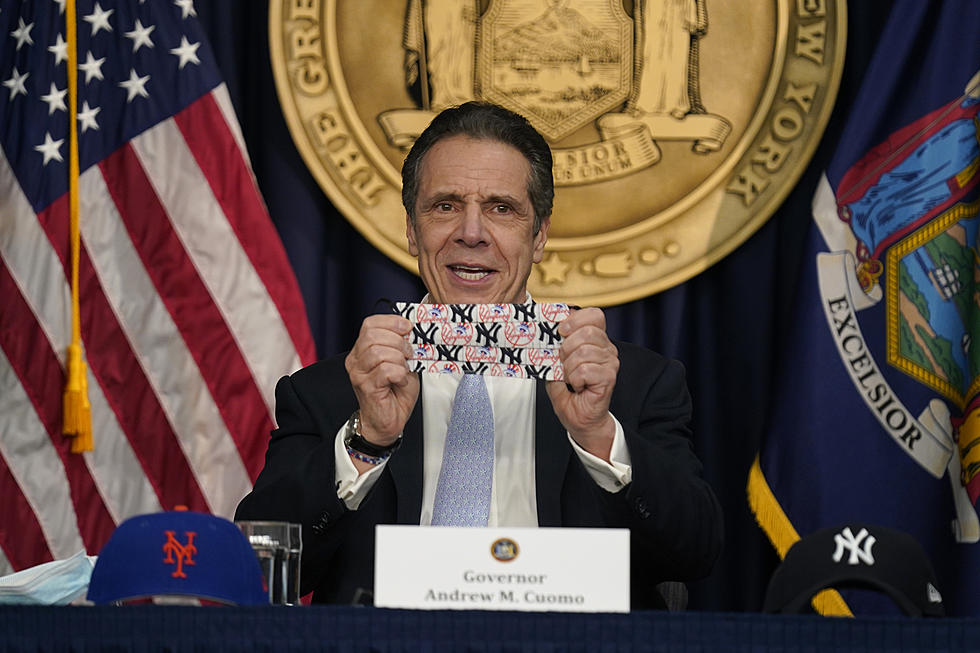 Is Governor Cuomo Considering Mandatory Vaccine Policy for New York
Getty Images
Could New York Governor Andrew Cuomo soon put a vaccine mandate in place?  According to the Hudson Valley Post, on Monday, August 2, 2021, he said,
Everybody is talking about mask policies right now, but I don't believe a mask policy is going to be enough - we need to talk about a vaccination policy.
Although more than 70 percent of the people in the state have received at least one vaccine dose, with the rapid spread of the Delta variant of COVID-19, it's looking like more drastic measures could be enacted.
Here in Western New York, our 7-day average for positive test results as of Sunday, August 1, 2021 numbers are 3.19 percent.  That's up .10 percent from Friday, July 30, 2021, which was 3.09 percent, according to the Governor's website.
The Governor has recently said that he is considering making it mandatory that nursing home employees, teachers and workers who deal with the public, get vaccines. According to the New York Post, Cuomo said,
If the numbers don't come down, I think you have to consider mandatory vaccines for nursing home workers. Mandatory vaccinations for teachers, if the numbers go up. For public-facing people who are in a high risk situation, I say there should be a mandatory vaccine policy.
Mandatory: All New York State Employees Must Get Vaccinated
The governor has already mandated that all New York State employees and healthcare workers at state-run hospitals must be vaccinated by Labor Day, which is Monday, September 6, 2021. Governor Cuomo announced that every New York State employee must get vaccinated. The governor made the announcement last month, on July 28, 2021. Approximately 130,000 state employees will be required to get vaccinated. If a state employee chooses not to get vaccinated, they will be required to take a COVID-19 test each week. Governor Cuomo said,
New Yorkers have displayed tremendous dedication and resilience to defeat the COVID-19 pandemic across the state, but vaccination rates aren't keeping pace with the Delta variant and we need to act now. That's why we're requiring everyone who works in a state-run hospital and interacts with patients to get vaccinated. New York is taking its vaccination effort a step further and requiring all state employees to get the shot or be tested weekly, and we look forward to working with our sisters and brothers in the labor movement to implement that quickly and effectively by Labor Day.
The New York Legislature Revoked Governor Cuomo's Emergency Powers
The New York State Senate and Assembly passed a bill to limit Gov. Cuomo's emergency powers.
Updated Mask Policies At Major Retailers and Grocery Stores
7 Things to Know About the Delta Variant of COVID-19