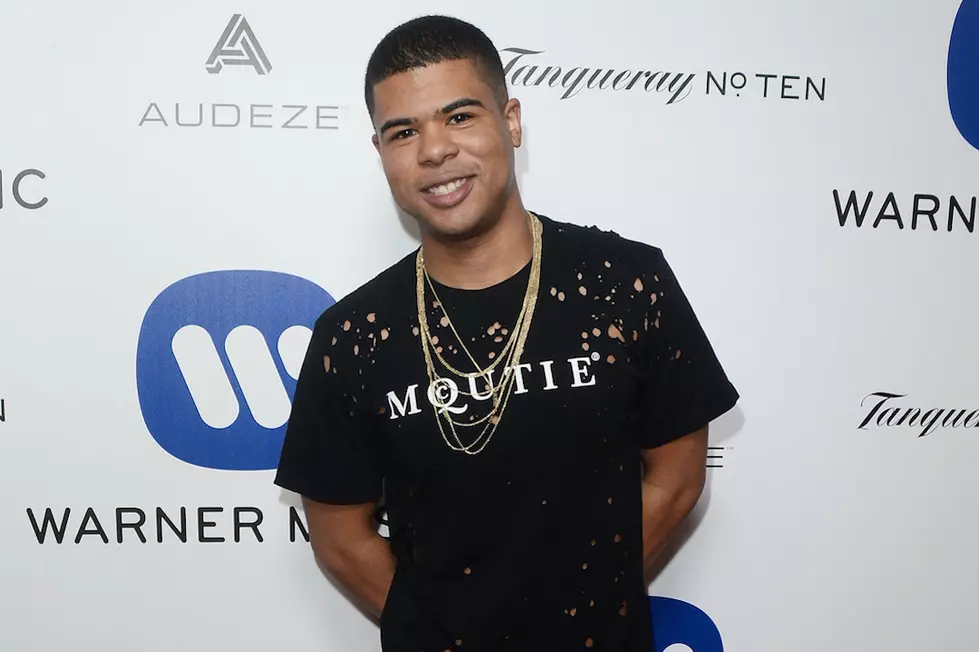 ILoveMakonnen Comes Out as Gay: 'Thanks for Letting Me Be Myself'
Matt Winkelmeyer, Getty Images
Atlanta rapper ILovMakonnen has come out as gay. The rapper went on Twitter yesterday (Jan. 19) to make the announcement.
"As a fashion icon, I can't tell u about everybody else's closet, I can only tell u about mine, and it's time I've come out," he wrote in one tweet.
He went on to say to say that info was actually old news.
"And now that I've told you about my life, maybe you can go live yours," he wrote. He wrapped up his statement on Instagram by saying, "Thank you for letting me be myself."
The rapper came to prominence with his smash 2014 hit, "Club Goin Up On A Tuesday," signing with Drake's OVO. He left the label last year, however, though he maintained that there was no beef between him and Drake.
"I'm sure the haters will have something negative to say, but all in all my choice to be solely on Warner Bros Records was the right thing for me and for my best interest. Sorry there's no beef to report," he said in a statement.
You can check out ILoveMakonnen's tweets below, for which he's received mostly all love.
The 25 Best Hip-Hop Albums of 2016