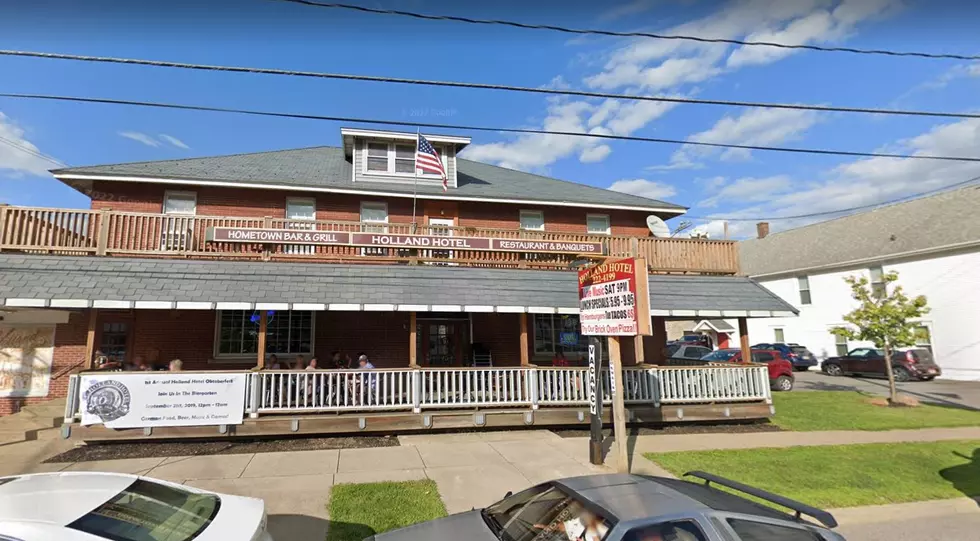 Historic Building For Sale in Western New York for Nearly $1 Million
Credit: Google Maps
Buffalo and Western New York has a long history when it comes to architecture and suburban buildings. This region is proud of its history and we have some really amazing places that have not only been around a long time, but they have been serving the community.
It's just cool when you come across a place that serves great food, drinks or other amenities, and you learn it has a historic background.
There is one building that has been around for nearly 100 years that is up for sale, and comes with a big price tag.
Buffalo Business First is reporting that the Holland Hotel is up for sale, with an asking price of $975,000.
The owner of the hotel, Joseph Orlando, wants to retire and hand off the business to someone younger. He will continue to manage the restaurant and hotel until the new owner is found.
The original building goes back all the way to 1874, but it burned down in 1925. The current building was built in 1926, which means it will be 100 years old in four years.
The establishment features food, drinks, lodging and live music. It's been a fixture in Holland for years and is down the road from both East Aurora and Holland International Speedway.
My mom grew up in Wales and always mentioned the Holland Hotel when I was growing up.
It's not often you get a famous building like this up for sale, but I'm guessing it won't be on the market for long.
$1.8 Million Home In East Aurora Has Its Own Lake and Bridge
Step inside this
gorgeous
$1.8 million home in East Aurora.
Price Drop On Jack Eichel's Former Buffalo Home
Price drops on former Sabres captain Jack Eichel's
Buffalo home
.
Rasmus Ristolainen Selling Waterfront Buffalo Home
Former Sabres defenseman Rasmus Ristolainen selling Buffalo home.