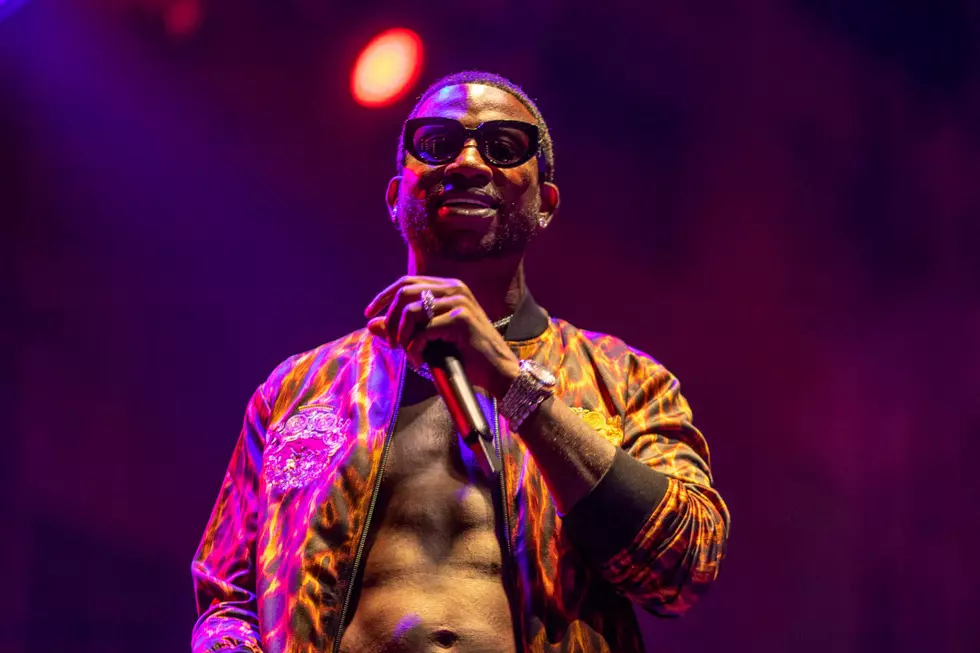 Gucci Mane's Security Tosses Fan Off Stage at Brooklyn Show
Christopher Polk, Getty Images
The rules are the same for every show: unless an artist calls someone onto the stage, climbing onto the stage during a concert will more than likely end up with the violator getting grown-man hands put on them by someone who looks like an offensive tackle for the New York Giants. Folks never learn. During a Gucci Mane show in Brooklyn, N.Y. on Friday (Nov. 16), someone had to learn the hard way.
Guwop was performing at Brooklyn Mirage when the incident happened. In footage obtained by TMZ, the rapper was in the middle of his song "Wasted" when a man who probably fit the description of the track climbed on the stage and stumbled toward the rapper with his phone extended to take video or a picture. Security didn't wait to ask questions. Within seconds, one of Gucci's bodyguards emerged from the shadows. The hulking man swiftly pushed the fan back into the crowd and Gucci Mane didn't skip a beat while performing.
The tumble looked bad, but according to the celebrity gossip site, emergency medical services were not called. It is unclear if the fan was hurt badly.
Check out video of the unlucky fan getting pushed in the crowd at Gucci's concert below.
See Photos of Gucci Mane's Different Looks Over the Years