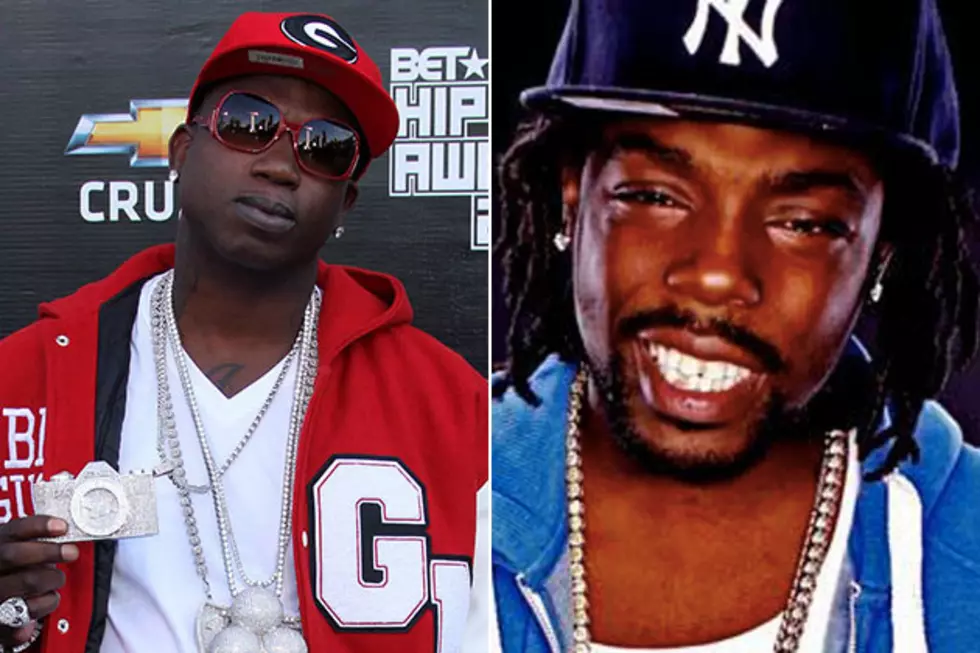 Gucci Mane, Young Scooter Are Cellmates in Atlanta Jail
Taylor Hill, Getty Images / Facebook
MTV Rap Fix is reporting that Gucci Mane and up-and-coming rapper Young Scooter are not only booked in the same DeKalb County Jail, but are rooming in the same cell.
Gucci was booked on April 12 for probation violation, after his arrest for assault charges and being freed on a $75,000 bond.
Young Scooter, a Brick Squad affiliate, appeared on Gucci's 'Free Bricks 2' mixtape. The Black Migo Gang founder was booked just a few days earlier on April 8 for probation violation for driving with a suspended license.
There is no official date when the two will be released from the joint but Young Scooter's album 'Jugg House' is set to drop sometime in July.
Maybe with all the free time they're sharing in the cell, the two will drop a mixtape about the experience.
   Watch Gucci Mane's 'Servin'' Video