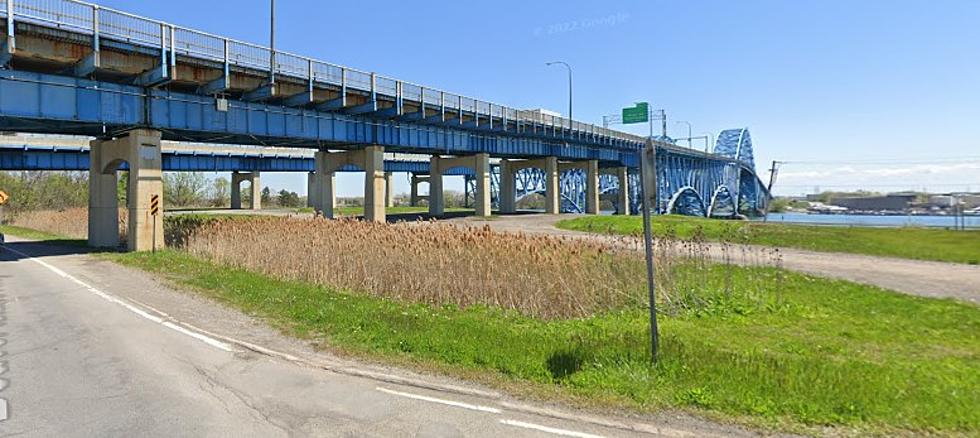 $8.3 Million Bridge Replacement Begins On I-190 in Erie County
Google Maps
Major thoroughfare in WNY will close soon for renovations. On Monday, March 27, 2023, Governor Kathy Hochul announced the $8.3 million project, which kicked off this week.
For the past few years, since 2018, the Thruway Authority has invested more than $173.1 million in Capital Infrastructure projects into its Buffalo Division. Included in the almost $200 million is more than $80.9 million for the replacement or rehabilitation of 69 bridges in Western New York. The Buffalo Division covers the I-90 in Rochester to the Pennsylvania border, and the Niagara Thruway (I-190) from the Thruway mainline to Niagara Falls.
Work has now begun to replace the Beaver Island Parkway Bridge, located at milepost 15.46, over the Niagara Thruway (I-190) in Erie County. The Beaver Island Parkway Bridge in Grand Island was built in 1954. Approximately 13,000 vehicles travel it per day over I-190. The replacement bridge will have wider travel lanes and emergency shoulders, an increased vertical clearance from 14'2" to 16'9", a new guiderail, and resurfacing. The bridge is expected to close to all traffic the week of April 3, depending on the weather. Governor Hochul said,
Grand Island is an integral international gateway for tourism and commercial traffic into New York State, welcoming millions of people from Canada each year. By replacing this nearly 70-year-old bridge, the Thruway Authority continues to modernize the state's transportation infrastructure.
Motorist should expect exit 18 B (Beaver Island State Park) ramp from I-190 northbound to be closed. Drivers will need to take a 3.8-mile detour will direct local traffic via exit 19 (Whitehaven Road) to access I-190 northbound or southbound. Those driving on I-190 southbound can take South Parkway at exit 18 (Beaver Island State Park/No Northbound Exit).
12 Roads Western New Yorkers Want Fixed RIGHT NOW!
We all know there are some pretty bad roads in Western New York. Here are 12 of them that you said should be fixed ASAP.
13 Oldest Roads In New York State
Imagine taking a trip down one of 13 of the oldest roads in all of New York State. Where would you travel too?
Here's a look at 13 of the oldest roads in New York State, and when they were built: