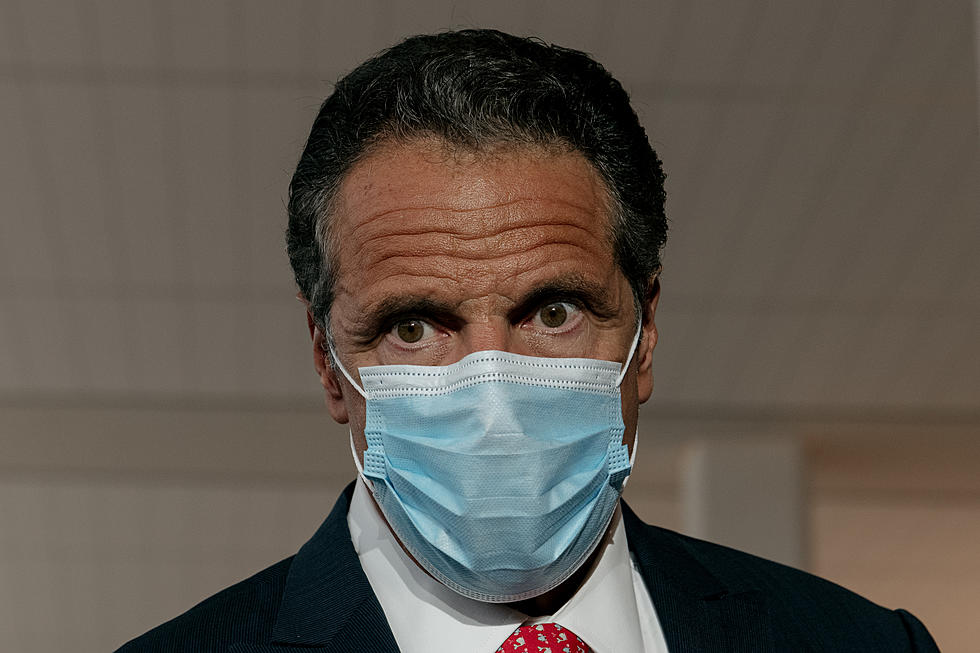 Governor Cuomo Relinquishes COVID-19 Emergency Powers
Getty Images
`Governor Andrew Cuomo agrees that the emergency powers that he used during the COVID-19 should be lifted. On Thursday he announced that he is voluntarily relinquishing the emergency powers that he held for 15 months.
We've come a long way since the beginning of COVID-19 and all the tragedies that it brought with it. During that time, Governor Cuomo was given emergency powers that allowed him to navigate the state during the COVID-19 pandemic.
According to the governor's website Governor Cuomo was given the ability to close businesses and schools alike. He was able to mandate mask policies as well as requiring restaurants and bars to comply with COVID-19 safety protocols
Many parents and teachers did not approve of the governor's ability to dictate school openings and closings. Restaurant owners disapproved of his ability to require patrons to maintain social distance and wear masks. Bars and restaurants were grateful for one aspect of the governor's rules, and that was their ability to deliver alcoholic beverages as carry out orders.
Governor Cuomo said that the emergency is over and that his emergency powers will end on Thursday and they won't be renewed. All of his COVID-19 restrictions will be removed and schools and businesses can return to pre-pandemic operations.
Admittedly, we've come a long way over the last 15 months. I remember when the pandemic first began and how devastated New York was. Governor Cuomo has not been perfect over the past year, but I believe he did a remarkable job in leading the state during a disaster when our state led the nation in COVID-19 deaths.
The Most Anticipated Movies of 2021
LOOK: The Most Anticipated Movies of 2021