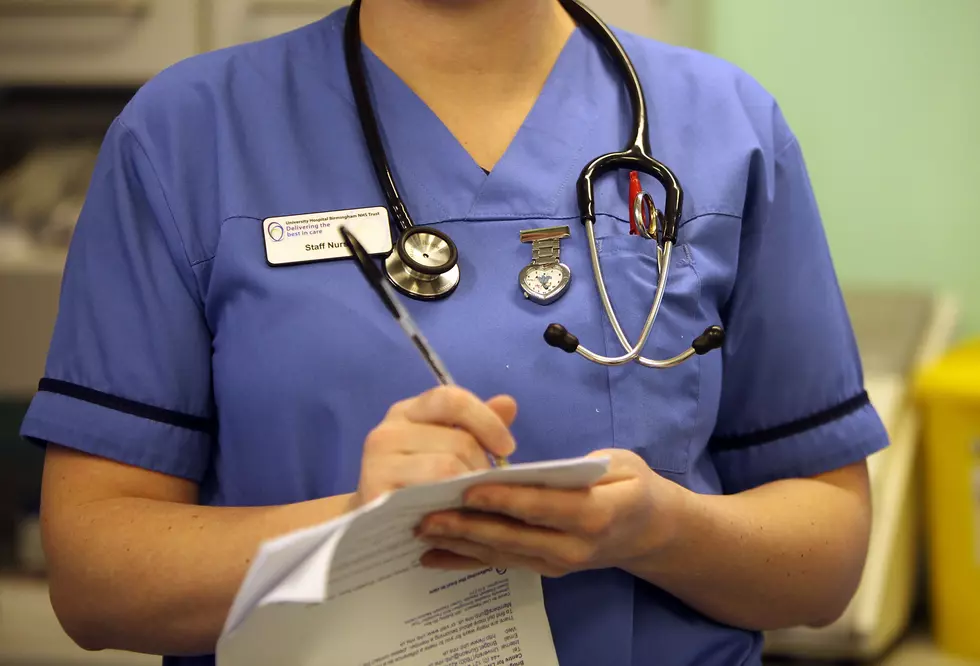 Get to Work Wednesday: Registered Nurses (RNs)
Getty Images
It's a Get to Work Wednesday, and The McGuire Group is currently reviewing applications for Registered Nurse positions.
 

The McGuire Group's Garden Gate Health Care Facility in Cheektowaga, NY is seeking Registered Nurses (RNs) to become members of our elite McGuire Mission Makers team at 5 facilities throughout WNY!

Our nursing and rehab facilities are rated among the highest in the nation and are comprised of Mission Makers who are compassionate, dependable, courteous and informative. These premier traits are the "Keys" that guide us to create a cohesive culture for those who live and work in our facilities. Most of all, compassion is required!
Responsibilities & Requirements:
Minimum 18 years of age
New York State Registered Professional Nurse licensure
Experience in long-term care facility preferred
Able to interpret patient information and make critical decisions about necessary actions
Ability to supervise and work well with and show respect toward other health care personnel (i.e., CNAs, LPNs, physicians, etc.), residents, and their family members
Strong written and verbal communication skills; able to follow written and verbal instructions
Able to perform tasks while upholding high standards of quality, cleanliness, and kindness
Physical endurance for frequent activity; ability to lift a minimum of 20 pounds
As a Mission Maker You Will…
Work in a facility that's staffed above state and national averages
Be making a difference in someone's life every day
Learn from and work with professionals who are trendsetters in the industry
Have access to advancement opportunities, tuition assistance, challenging and rewarding careers, and valuable benefits
Contribute to our elite ranking as a top tier facility in the state for quality measures
Enjoy recognition and rewards for your contributions to our team
If you think this is a position you might be interested in, click here to apply or send your resume and cover letter to:
Garden Gate Health Care Facility
Attn: Madeline Stoklosa, HR
2365 Union Road
Cheektowaga, NY 14227
Text 716-374-1713 for more information.
READ MORE: Here are 50 ways you can improve your work from home lifestyle