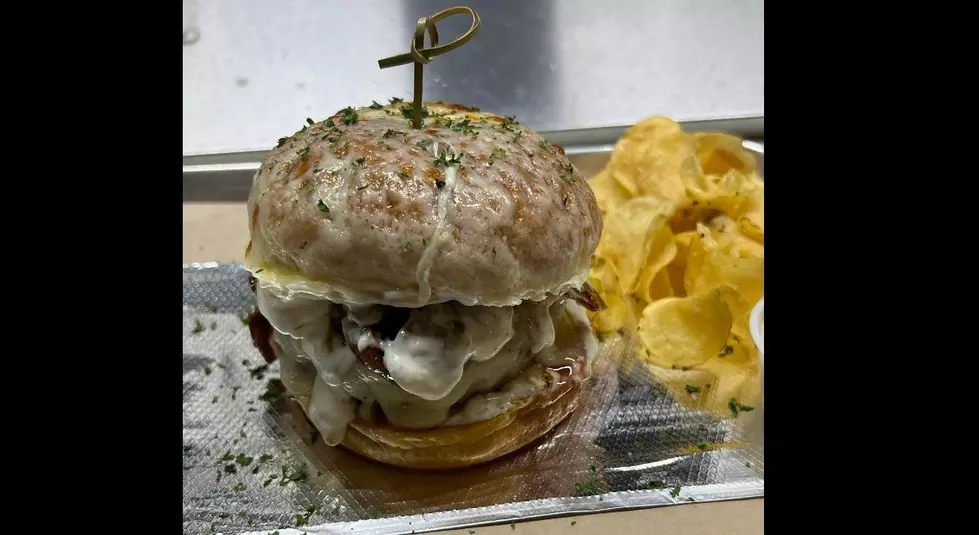 Buffalo Restaurant Reveals a French Onion Soup Burger
Credit: Doc Sullivan's Facebook
There are a few foods which define Buffalo and Western New York.
I'm not sure anyone would want to dispute with you about chicken wings being at number one, because it is the food we are most known for and there are literally dozens and even a few hundred places that serve up amazing to solid wings across the region.
Beef on weck would be next and most locally-owned restaurants serving up an American-based menu serves the Buffalo classic.
While not technically a Buffalo-made thing, few places love French onion soup as much as Western New York.
French onion soup consists of a base of meat stock, with caramelized onions and croutons inside, with molten hot mozzarella or provolone cheese. When done right, there is no better soup out there and a perfect starter before dinner.
French onion soup is more popular in the fall and winter, so one Buffalo restaurant and bar decided to unveil a French onion (soup) burger. Yes, a burger.
Doc Sullivan's in South Buffalo revealed a limited time, French onion soup burger.
French onion soup is one of those special dishes in colder weather.
If it's on any menu when I visit a bar or restaurant and it's below 60 degrees, it's very hard for me not to order it. My wife will attest to that.
When it comes to a crock or a cup, you have to always order a crock of French onion soup -- not just a little cup. Go big or go home.
Top 10 French Onion Soups in Western New York
The 10 best French onion soups in Buffalo and Western New York.
The 25 Perfect Fall Restaurants in Western New York
The best restaurants during the fall in Buffalo and Western New York.
The Top 30 Beef on Weck Restaurants In WNY
The 30 best places for beef on weck in Western New York.