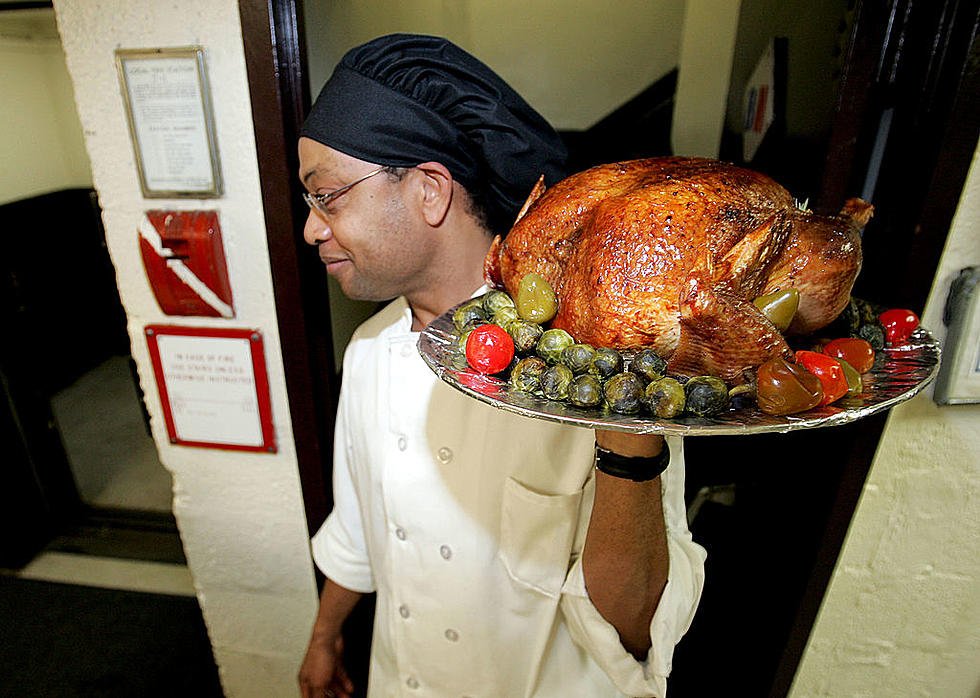 Need A Turkey? Sign Up Now To Get One For Free Tomorrow In Buffalo
Getty Images
Do you need a turkey for Thanksgiving? You can sign up for one FREE tomorrow, but only about 100 slots are left. The William-Emslie YMCA will be giving away turkeys tomorrow, Tuesday, November 15, 2022, from 5:00 - 7:30 pm.
Join the William-Emslie Family YMCA for a very special Thanksgiving turkey giveaway for families in need this holiday season. There will be 500 turkeys given away (one per family in need). The turkeys are being provided by a special sponsor, who really cares about the Buffalo community. There will also be giveaways and refreshments will be served for all who are registered. Registration is required. You must provide proof of hardship including a DSS budget, unemployment, low income, disability, or large household form. Identification is required at the turkey pickup. You can call (716) 845-5440 to sign up.
Food prices are skyrocketing this year, so many families who were already struggling are finding it very hard to make ends meet this Thanksgiving. If your family is one of them, please call the William-Emslie YMCA and get registered TODAY. Again, the turkey giveaway will be tomorrow, Tuesday, November 15, 2022, from 5:00 - 7:30 pm. Registration is required by calling (716) 845-5440 to sign up.
Nominate A Family To Receive A Free Turkey From Steve Harvey
The Steve Harvey Morning Show Turkey Giveaway, which is powered by GA Family Services, is underway. Power 93.7 WBLK and The Steve Harvey Morning Show want to make sure families in Buffalo and Western New York, who may be facing hardships, can get a turkey for Thanksgiving this year.  You can nominate a family who needs a helping hand by telling us in 93 words or less about the family and why you are nominating them. You can also listen to WBLK's Ed Nice and Yasmin Young all week for an additional chance to win a Turkey. This is powered by GA Family Foster Care and Adoption services, where they say to heal a heart, change a life.
Be sure to tune in or tap that app Monday through Saturday from 6 to 10 am to get your day started with Steve and the crew, and don't forget to tag us on social media with #SHMSTurkeyGive. Happy Thanksgiving from The Steve Harvey Morning Show, Power 93.7 WBLK, The People's Station, and GA Family Services!
CLOSED - These New York Stores Will Be Closed on Thanksgiving 2022
Get what you need ahead of time as these New York stores are scheduled to be closed on Thanksgiving!
OPEN - These New York Stores Will Be Open on Thanksgiving 2022
These New York stores will be open on Thanksgiving but many have limited hours.