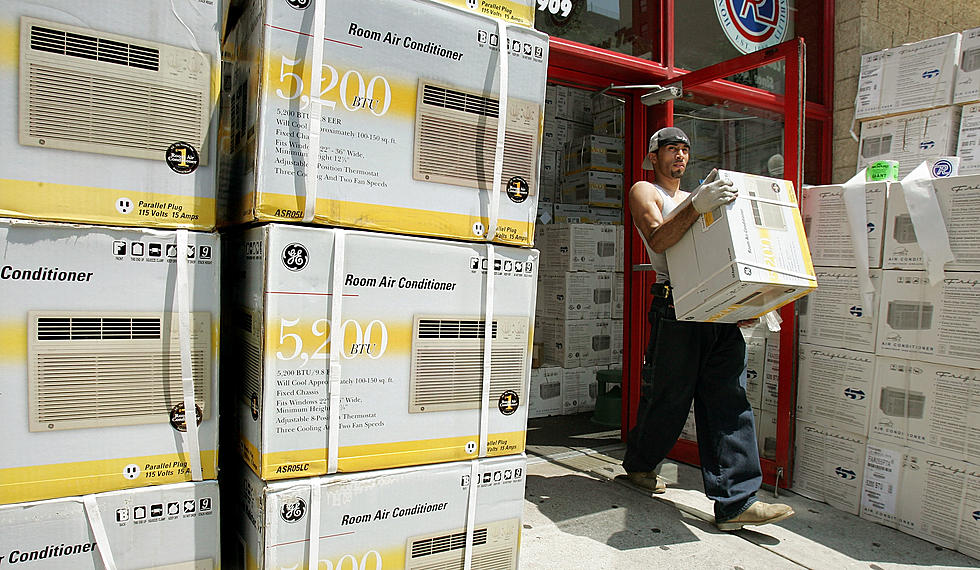 Here's How To Get A Free Air Conditioner In New York State
Getty Images
Some people in New York are eligible to get a free air conditioner through the state. It's getting closer to the first official day of summer, which is June 21, 2023.
Farmer's Almanac Predicts Scorching Hot Summer For New York State
This summer we may end up experiencing scorching temperatures if the prediction by the Farmer's Almanac is correct.
Last summer was pretty brutal. According to the National Oceanic and Atmospheric Administration (NOAA), the summer of 2022 was the third-hottest summer in 128 years. The Farmer's Almanac predicts that this summer will be just as hot or hotter than 2022,
While we hate to be the bearer of bad news, we'd be amiss not to warn you of what our long-range weather outlook is pointing to –Sizzling Temperatures (again!). Our forecast, which is based on a proprietary formula that relies on many factors, including the Moon, is calling for a warmer than normal summer for most of the nation!
According to the Farmer's Almanac, this summer in New York State and the northeast is going to be scorching and dry. It predicts that there will be less than average rainfall, causing concern for wild and brush fires. I'm sure there will be burn bans issued again this summer if this prediction is correct.
Certain New York State Residents Are Eligible To Get A Free Air Conditioner
The New York State Home Energy Assistance Program is offering free air conditioners through its Cooling Assistance Benefit. The program runs through the end of August. In addition getting a free colling unit, the benefit will also pay for it to be installed.
Only one air conditioner or fan, not to exceed $800 with installation for a window, portable air conditioner, or fan and not to exceed $1,000 for an existing wall sleeve unit, will be provided per applicant household. No additional HEAP cash benefits are available.

 
New York State Residents May Be Eligible For The Cooling Assistance Benefit
In order to receive the free air conditioner and installation, you must meet certain income levels. You also may qualify if you:
- Receive Supplemental Nutrition Assistance Program (SNAP) or Temporary Assistance (TA)
- Receive Code A Supplemental Security Income (SSI Living Alone)
- Have a person in your home who has a condition exacerbated by heat
There are other requirements and qualifications, which can be found here.
A Dozen Great Upstate New York Lakes To Cool Off in This Summer!
Everyone loves a good old-fashioned lake vacation! Take a look at the best ones to cool off at in upstate New York!
5 Foods That Will Keep You Cool This Summer
Looking to stay cool this summer. Try eating these foods.