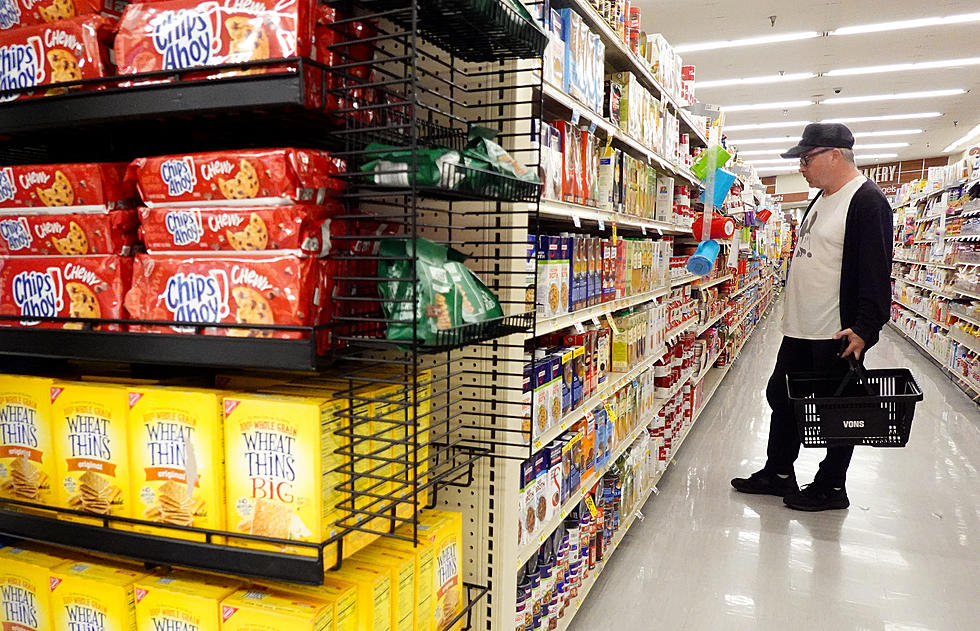 3 Major Food Recalls That Affect Shoppers In New York State
Getty Images
What is going on with our food supply? It seems like many of these food producers have no oversight or concern about the products they are putting on store shelves. Three major food recalls are affecting shoppers in New York State. Here's what you need to know.
Kraft Recalls Singles American Processed Cheese Slices In New York
Kraft Heinz has issued a recall for its Kraft Singles American processed cheese slices. According to a release from the company, it is recalling approximately 83,800 cases of individually-wrapped cheese slices. An issue developed with one of the company's wrapping machines. It caused the machine to make a thin strip of film that might remain on the slices after being unwrapped. The film could cause a choking or gagging hazard. The product should be returned to the store of purchase for a refund or exchange.
- 16 oz. Kraft Singles American Pasteurized Prepared Cheese Product
- UPC of 0 2100061526 1
- "Best When Used By" date of 10 JAN 24 through 27 JAN 24
Hillshire Farms Sausage Recall Affects Consumers In New York State
According to the USDA, Hillshire Brands Company, headquartered in St. Joseph, Missouri, recalled approximately 15,876 pounds of smoked sausage products. The products may contain bone fragments. The blended meat and poultry smoked sausage items were produced on June 14, 2023 and may be in consumers freezers. The sausage was shipped to stores in New York State, as well as, California, Maryland, New Mexico, North Carolina, Pennsylvania, and Virginia.
- 14-oz. "HILLSHIRE FARM SMOKED SAUSAGE MADE WITH PORK, TURKEY, BEEF"
- "EST. 756A 20 19:00:00 through 21:59:59 and EST. 756A 21 19:00:00 through 21:59:59"
- Use by date of "Nov 11 23"
- Establishment number "EST. 756A"
Banquet Brand Frozen Chicken Strips Entree Recalled In New York State
Conagra Brands, Inc., headquartered in Marshall, Missouri, has recalled approximately 245,366 pounds of frozen chicken strips entrees, according to the USDA. The entrees may contain pieces of plastic. The products were produced on June 20, 2023, July 11, 2023, and July 17, 2023. The entrees were sold in New York and nationwide. These entrees may be in consumers' freezers. The entrees should be returned to the store of purchase for a refund.
- 8.9-oz. entree of "BANQUET CHICKEN STRIPS MEAL"
- Best if used by "DEC 11 2024," "JAN 01 2025," or "JAN 07 2025"
- Lot numbers 5009317120, 5009319220, or 5009319820
- Establishment number "EST. P-9"
6 Grocery Store Laws In New York State
18 New York Towns Named After Foods
The people who named these New York towns must've been pretty hungry!