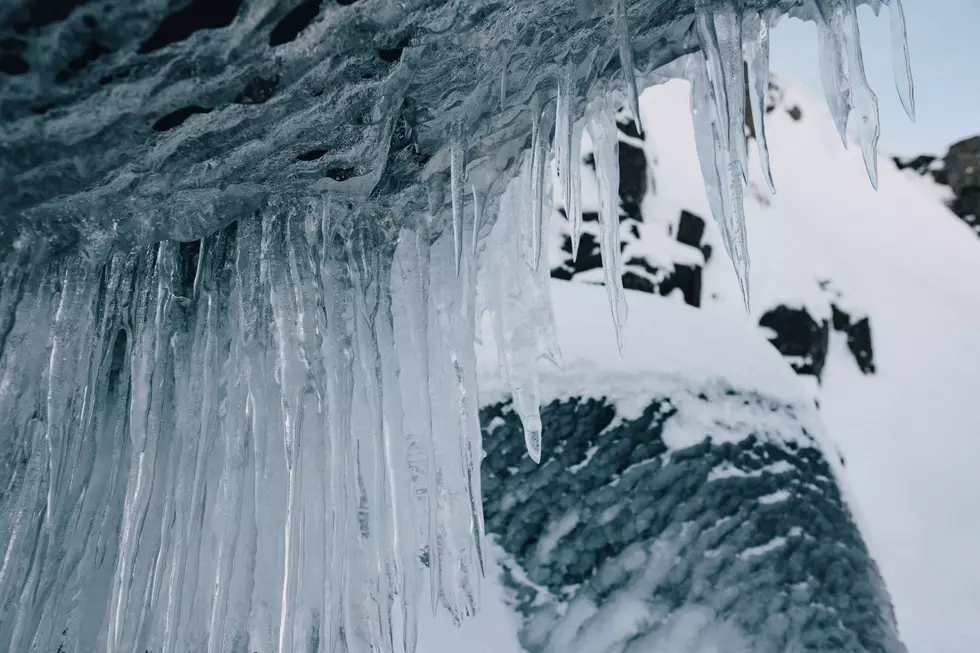 Governor Kathy Hochul has declared a state of emergency for New York, as a winter storm is making its way into the state. In Western New York, this morning will bring a flash freeze as temperatures continue to drop as the blizzard rolls in. The National Weather Service Buffalo released the graphic below showing the timing of the freeze today, Friday, December 23, 2022.
WNYers can expect freezing temperatures, potential significant flooding, and blizzard conditions. Gov. Hochul said,
With Mother Nature throwing everything she has at us this weekend, I encourage New Yorkers who are considering traveling for the holidays to do so before Friday or after Sunday to stay safe. Our agencies are well prepared, coordinated and ready to deploy assets and equipment if needed to respond to the storm. We want all New Yorkers to get where they need to go safely to celebrate the holidays with loved ones.
In addition to the threat of freezing temps and lots of snow, there's the possibility of significant flooding. The National Weather Service in Buffalo issued a Lakeshore Flood Warning yesterday. Extreme flood water could cause harm and damage in Niagara, Erie, Chautauqua, Oswego, and Jefferson counties.
Significant lakeshore flooding expected. The lake level at Buffalo may exceed 11 feet above low water datum which would be more than 3 feet above flood stage.
For Niagara, Erie, and Chautauqua counties the warning will be in effect from 7 am Friday to 7 pm Saturday. For Oswego and Jefferson counties the warning will be in effect from 1 pm Friday to 7 am Sunday.
The rapid rise in water levels will result in SIGNIFICANT lakeshore flooding along the Lake Erie and Upper Niagara River shores. Along the Lake Erie shore, flooding is likely along Route 5 in Hamburg, Buffalo Harbor, Canalside, Buffalo Riverworks, Dunkirk Harbor, Hoover Beach in Hamburg, Old First ward in South Buffalo, and other flood prone locations. Along the Upper Niagara River, flooding is likely to affect Grand Island, Cayuga Island, and beneath the North Grand Island bridge at the Lasalle Expressway ramps. Very high wave action will also result in significant shoreline erosion.
Symptoms of Hypothermia And Frostbite
How to Survive an Upstate NY Winter
Take a look at these tips for winterizing your home and car before the cold comes.