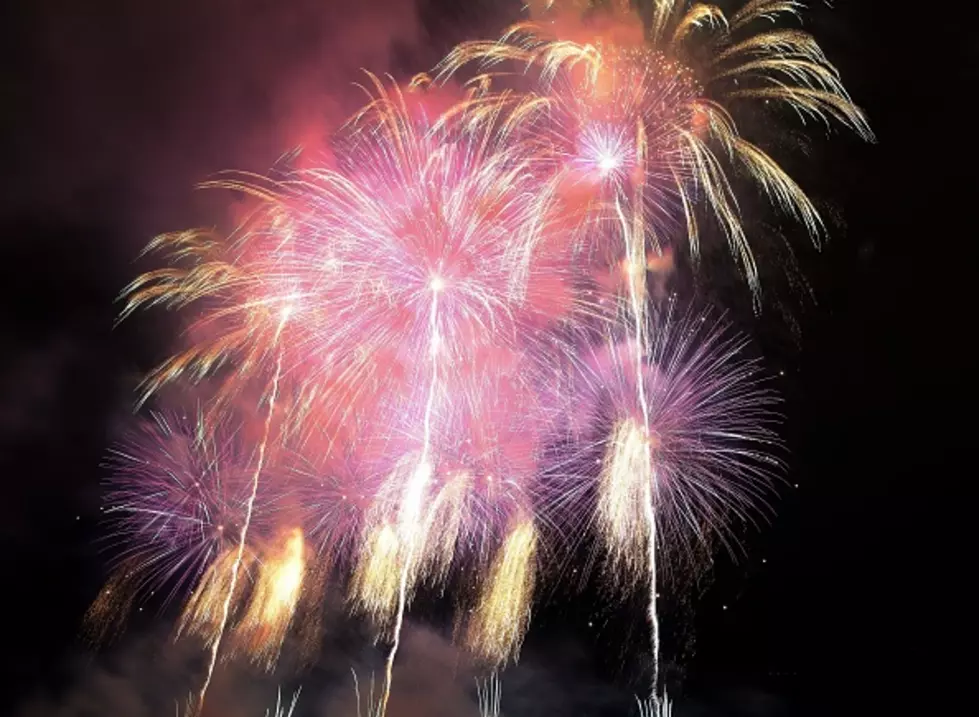 See Fireworks Every Night In Hamburg, New York
Getty Images
The summer is winding down in Western New York. But before the kids get back to school and we break out the hoodies and football parties, there are some great events that are still to come! One of them is underway in the Southtowns.
The 182nd Erie County Fair is happening for the next 12 days in Hamburg. There are great concerts, motor events, food and agriculture displays and competitions. It truly is the best 12 days of summer. Once again this year, the Erie County Fair will feature a fireworks show at the conclusion of each day.
This is bittersweet for those of us who live near the fairgrounds. As a father of three young kids, one of the biggest challenges that my wife and I face is getting the kids to bed and having them stay asleep through the night. Although we use white noise machines, the pops and bangs of the fireworks still thump throughout the house. After the first few nights of the fair, we decide not to fight it anymore and let them stay up a little later to see the show.
What is amazing about the daily (nightly?) fireworks at the Erie County Fair is how prompt they are and how they last for the exact amount of time each night. You can literally set your watch to it!
I grew up with and have been working at the Erie County Fair since 1977! It still gets me excited when I see the Ferris wheel go up and the barns get filled with animals! Now that we have kids, there are also some fun things to enjoy. Albeit loud occasionally.
The 4 Best-Selling Cars in New York State
30 famous people you might not know were college athletes
Stacker
dug deep to find 30 celebrities who were previously college athletes. There are musicians, politicians, actors, writers, and reality TV stars. For some, an athletic career was a real, promising possibility that ultimately faded away due to injury or an alternate calling. Others scrapped their way onto a team and simply played for fun and the love of the sport. Read on to find out if your favorite actor, singer, or politician once sported a university jersey.
Infamous Movie Mistakes That Can Be Easily Explained
Viewers love to make fun of these errors in movies. But it's not hard to come up with in-story explanations for every one of these infamous mistakes.