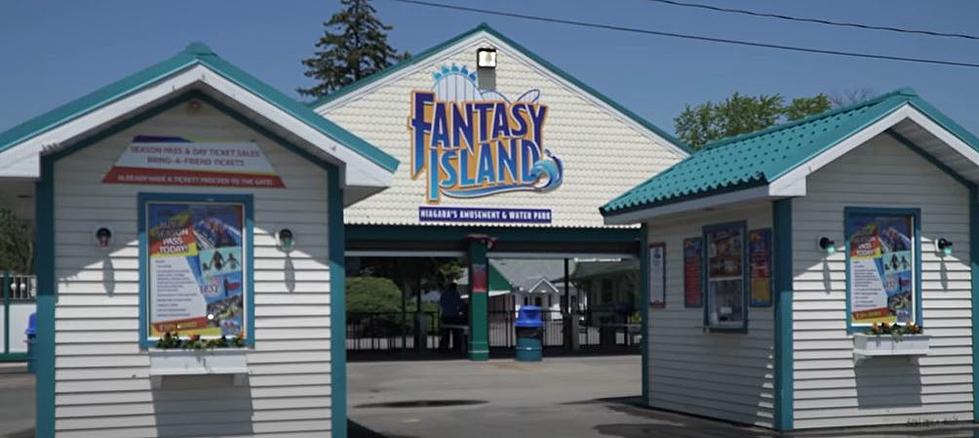 Fantasy Island Has New Name And Opening Date
Photo Credit: YouTube
The Grand Island amusement park that was formerly known for years as Fantasy Island has a new owner, a new name, and a new opening date.
Fantasy Island which was bought by a Chicago-based Amusement park investor this year has announced that the park will now be known as "Niagara Amusement Park and Splash World".
Officials will the park announced that the "Splash" part of the amusement park will open this month while they expect to open the amusement side of the park in 2022. Officials said they are working on bringing in some rides and other attractions over the next several months.
The company is also actively hiring for both sides of the park. Currently, they are looking for admission personal, food service team members, lifeguards and water park attraction operators, security personal, and retail shop workers.
If you want to apply for any of these jobs or to be notified of future jobs, you can click HERE
The Chicago-based company also operates an amusement park in New Jersey.
According to Wikipedia, Fantasy Island was first opened in 1961 on Grand Island and was originally located on 10 acres of land. The park then expanded to 85 acres in 1974. Fantasy Island has been known under several different names including Two Flags Under Niagara Fun Park, Martin's Fantasy Island, and Fantasy Island until last year.
The splash part of "Niagara Amusement Park and Splash World" does not have a set opening date yet for this month but is expected to open by the end of the month.
The Top 9 Beaches In Buffalo According To Yelp!
Summer is here in Western New York. Check out the area's best beaches according to Yelp!
"
[carbongallery id=""609448aeca07de7e10e182f3"" title=""The Best Sitcoms of All Time with a Western New York Connection""]"
6 Foods Buffalonians Want To Claim As Their Own
Here are the most popular foods in American that people in Western New York would love to claim for Buffalo and the 716.