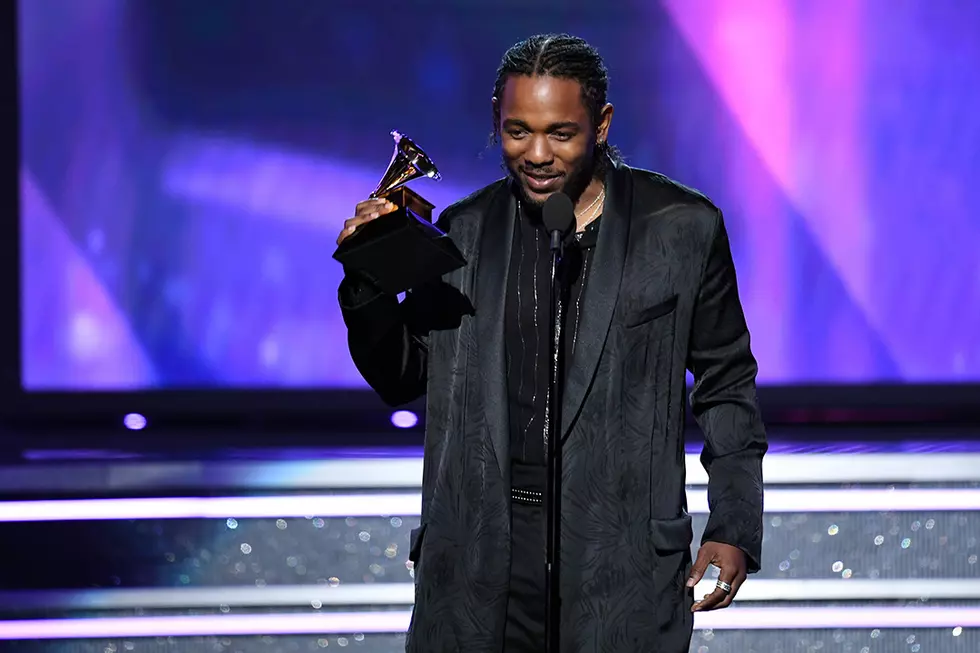 Hip-Hop Fans React to Kendrick Lamar's 'DAMN.' Winning Best Rap Album at 2018 Grammy Awards
Kevin Winter, Getty Images
Nominated for seven awards at the 2018 Grammys, Kendrick Lamar continues his successful night, winning his fifth award.
A favorite to win the award, many hip-hop fans on Twitter were happy to see the Compton lyricist take home the Grammy. "Yes Kendrick!! Best Rap Album!!" tweeted one person. "hell yeah DAMN. won best rap album," another fan tweeted.
While many where excited to see Kung Fu Kenny win the award, others thought JAY-Z and 4:44 were more deserving. "Kendrick had an amazing album but we not gone sit and act like Jay-Z album wasn't the best rap album of the year," one woman tweeted.
"Jay-Z shoulda won for best rap album... Kendrick's an incredible artist but what Jay did was deeper than music #Grammys2018," tweeted another person.
Others would have liked to see the dark horses take home the award. "I knew Tyler wasn't going to win #GRAMMYs best rap album... but that didn't make it hurt any less," one person wrote. "Rapsody should've won best rap album tho," another fan wrote.
Check out the best of the reactions below.
See Hip-Hop Fans' Reactions to Kendrick Lamar Winning Best Rap Album at 2018 Grammy Awards