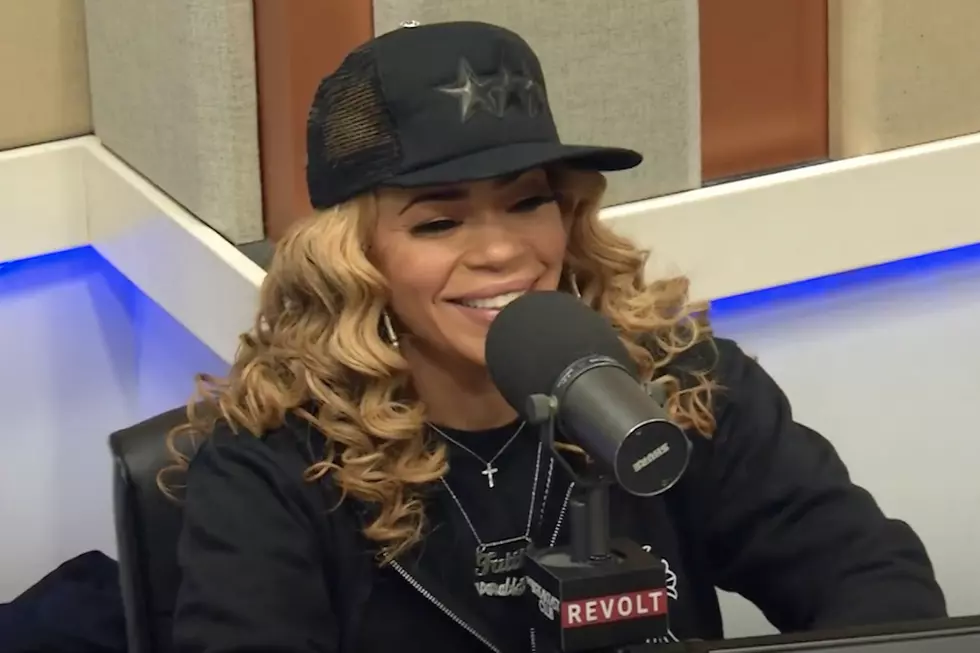 Faith Evans Is Working on Biopic: 'I'm Not Trying to Open Up Old Wounds' [VIDEO]
YouTube
Now that Notorious B.I.G.'s story has been told (2009's Notorious) and now 2Pac's life story is coming to the big screen (All Eyez on Me), it's time for the woman who knew both men to tell her side. Veteran R&B singer Faith Evans has revealed that she is working on a biopic.
The singer-songwriter appeared on Power 105.1's The Breakfast Club (via Revolt TV) to promote her upcoming debut album, The King & I, and to commemorate the 20th anniversary of his murder in 1997.
During her chat, Evans revealed that she's working on a biopic that will be based on her 2009 memoir, Keep the Faith. The 43-year-old said the movie will detail her life story growing up in the biz and includes her love story with Biggie and his infidelities with other women.
"I'm the executive producer on it, and I'm working closely with the screenwriters. It's definitely not going to be something other than what I would want to see. I like to be very tactful - but honest," said Evans.
When asked if her infamous encounter with Lil' Kim (Evans once attacked Kim while she was in the bed with Biggie at his New Jersey home) will be in the film, Evans was very tactful with her answer.
"I'm not trying to open up no old wounds, either," she said. "But if I do decide to show something that was in my book — for example, the situation with me and Kim — I was very clear this is what I felt then because of obvious reasons, but I don't feel that way anymore."
Evans maintains that her and Kim have long since reconciled their long-standing beef. In fact, the two performed together on the Bad Boy Reunion Tour last year.
Evans also discussed an array of topics on The Breakfast Club including her involvement in the 2Pac Vs. Biggie feud. She maintains that she has no regrets being in the middle of their beef because she didn't do anything wrong.
Watch the full Breakfast Club interview above.