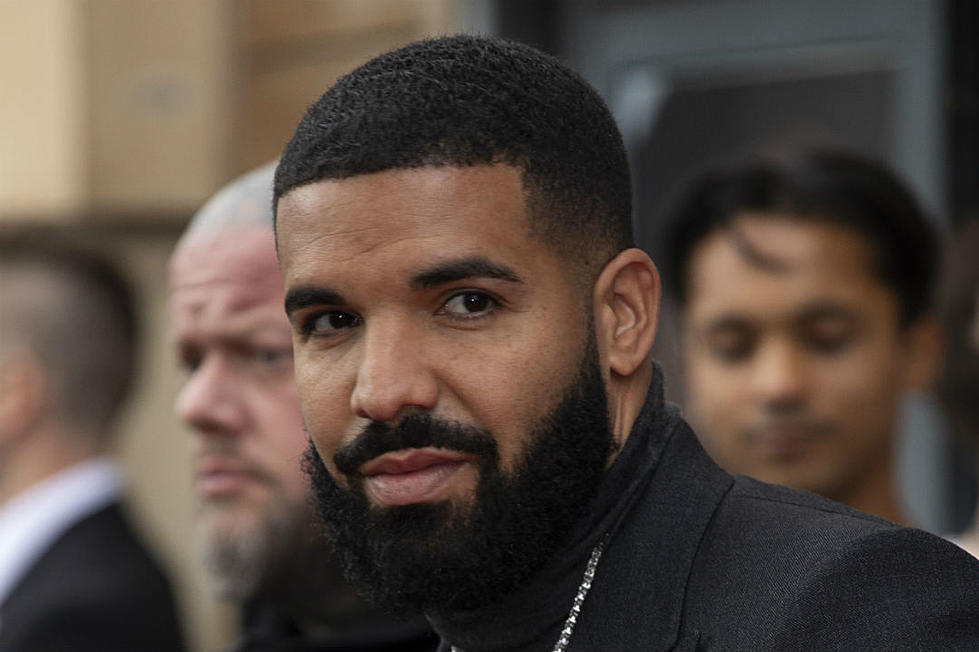 Here's Everything We Know About Drake's Certified Lover Boy Album
John Phillips, Getty Images
It's been over two years since Drake released a solo studio album. Now, the wait for the latest LP from Drizzy is almost over.
With the recent release of his new single, "Laugh Now Cry Later" featuring Lil Durk, the 6 God announced the title of his highly-anticipated forthcoming LP, Certified Lover Boy, sending the Graham Gang into a frenzy.
With 26 months between albums, Drake has had plenty of time to craft his upcoming project, which he has apparently been working on for a while. In fact, he first told fans about the album last April, while he was on his Assassination Vacation Tour in Europe. "This is one of my favorite places to be in the world," he told the crowd during a show in London. "So I what I'ma do, I kinda started night last night to be honest with you. But I think what I'm going to do after this is go home and I'ma make a new album so I can come back to London next year and so we can do this again."
With Aubrey's new LP appearing as though it will be dropping sooner than later, XXL breaks down everything we know about the Canadian rap star's Certified Lover Boy album.
On Aug. 14, immediately following the release of the album's lead single, Drake revealed the title of his new album as Certified Lover Boy.

It was later reported that Drake has been trying to trademark the album name for months but was unsuccessful due to Canadian band Loverboy and a Michigan lingerie line who have already obtained similar trademarks.

Drake came out the gate tapping Lil Durk to appear on the project via the spearheading single "Laugh Now Cry Later." For now, that is the only confirmed guest spot.

However, back in May, Drake appeared on Lil Wayne's Young Money Radio during which the two artists promised to collab on new music, something they haven't done in years.

"You have my word as a man and Mack [Maine], you can hold me to this when we get off the phone, I'm going to be in the studio," Drake confirmed. "What's today? Friday? I'm going to be in the studio all weekend. By midweek or maybe Monday night, you will have at least two joints."

Back in February, Drake offered some insight into the new album, saying it would not be as expansive as his 25-song Scorpion album.

"So, last album, I went high volume," he recalled. "It did two sides, 20-something songs, which is a lot of songs. This album, I'll probably make it a more realistic offering, something more concise. Anywhere, whatever you want, it can be 10, 11, 16. I also do a lot of different types of music so it's tough to make it like a seven-song album or something like that. Yea, I'm having a lot of fun right now making music."

While an official date has not been announced, Drake has given a timetable for its release. After announcing his surprise Dark Lane Demo Tapes mixtape in May, Aubrey revealed his new album will be coming this summer.

"My 6th STUDIO ALBUM DROPPING SUMMER 2020!!! Lucky number 6. soon fwd," he revealed via Instagram.

With fall a little over a month away, if Drizzy stays true to his word, the album should be dropping sooner than later.

On Oct. 24, Drake revealed Certified Lover Boy would be dropping in January 2021. In a video trailer Drizzy shared on his Instagram account, the 34-year-old rapper recreates the album covers for previous projects like Take Care, Nothing Was the Same and Dark Lane Demo Tapes, while music plays in the background. "January 2021" flashes across the screen, ending the video, confirming the project will be coming early in the new year.

CLB Will Be Hated At First

In November, the Toronto native offered a little insight into what listeners could expect from Certified Lover Boy. On an Instagram Live that Drake's dad, Dennis Graham, was hosting, a fan supposedly wrote, "Views be hitting different." Drake, who was in the livestream as well, responded to the fan's comment and said, "They hated on views just like they will CLB but it's music to evolve to.

On Jan. 5, months after Drake finally revealed that CLB will be arriving at the top of 2021, record producer CardoGotWings suggested that Drizzy would be dropping his newest album on Jan. 29. The LP's potential release date would coincide with Drake's older projects like Views and Scorpion, which arrived on April 29, 2016 and June 29, 2018, respectively.

Cardo later deleted the tweet, but that didn't stop the information from making its rounds on social media. The producer decided to remove his tweets from the social media platform furthering fan speculation that the album could be coming in late January.