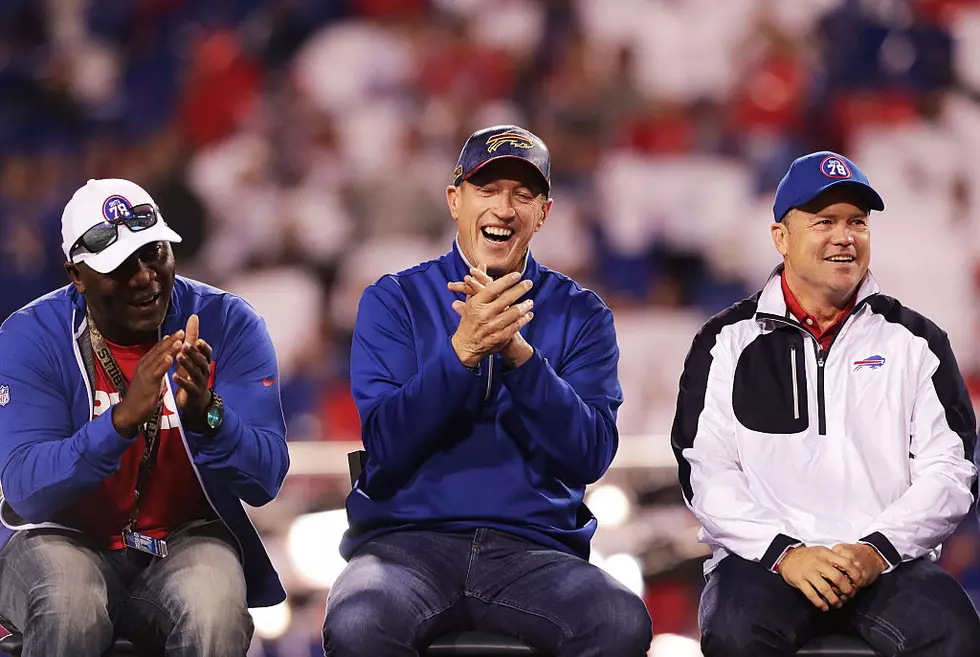 Every Buffalo Bills Starting Quarterback Since Jim Kelly Retired
Brett Carlsen / Getty Images
The Buffalo Bills have come a long way since the days of Jim Kelly and the K-Gun offense. Kelly retired in 1997 and the Bills went through a whole lot of change during the 21 years it's taken us to get to our current starting quarterback Josh Allen.
With the 2022 NFL Draft on the way, I've really been thinking about all of the pain we've had to live with during the drought years. From Drew Bledsoe, which led to the rise of Tom Brady, to Mr. Interception himself Nathan Peterman, it's been a very difficult 20-ish years since the food ole days.
The Bills have done well in the last few drafts and have brought on some quality players since 2016. You have folks like Shaq Lawson, Tre'Davious White, Josh Allen, Tremaine Edmunds, and Ed Oliver all joining the team in the last 6 years through the draft. Don't get me wrong, it's not all sunshine and rainbows because Nathan Peterman was drafted the same year as Tre'Davious White and Dion Dawkins.
I really think Buffalo found their quarterback of the future with Josh Allen, but have you ever wondered exactly who had held the quarterback position for the Bills?
According to my research, there have been a total of 20 different men starting in the quarterback position for the Buffalo Bills since 1997. Some of these players went back and forth multiple times during a season or over a few different seasons. There were several years when three different players started at quarterback, and in 2018 there were four different starting quarterbacks during the season.
Every Buffalo Bills Starting Quarterback Since Jim Kelly Retired
Just how many different quarterbacks has Buffalo had since Jim Kelly retired in 1997? A lot! Here are all of them.
11 People Who Should Announce Draft Picks For The Buffalo Bills
The Best NFL Draft Hidden Gems of the Buffalo Bills