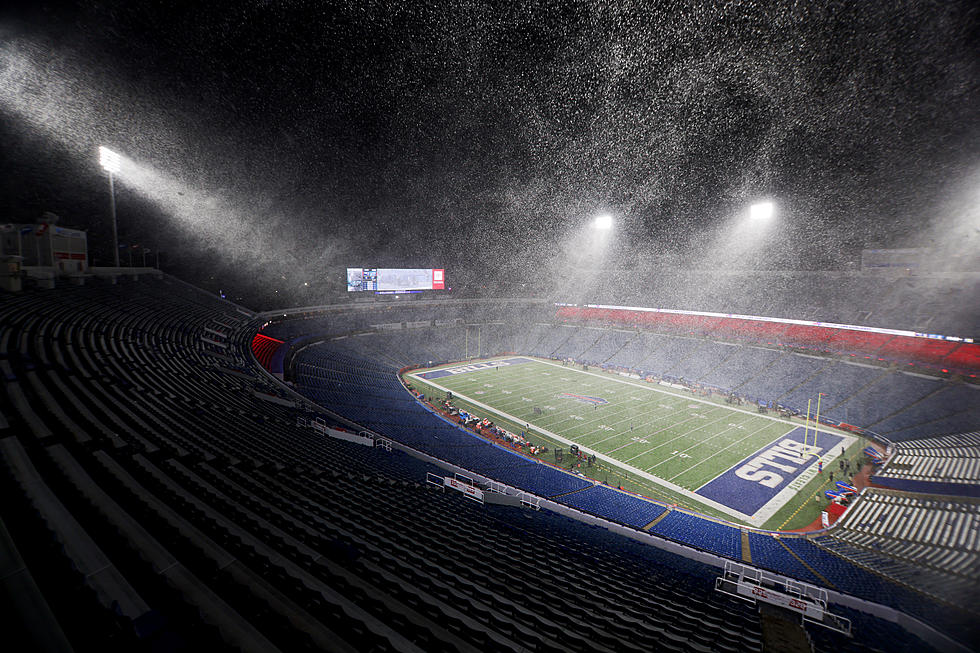 ESPN Makes Fun of Buffalo On Live TV [WATCH]
Timothy T Ludwig / Getty Images
The NFL season is over for 30 of the 32 teams, but we still have the Super Bowl next weekend, which is always a spectacle for football fans, regardless of whether or not their team is in it.
This weekend, however, the NFL is showcasing the 2022 NFL prospects, with the Senior Bowl and the East-West Shrine game, plus, the 2022 NFL Pro Bowl, which is being played in Las Vegas.
The game will be held this weekend, but the skills competition was held in Las Vegas last night, and it was pretty fun watching the players test their different skillsets; they even had a dodgeball game, which Justin Jefferson of the Minnesota Vikings won for the NFC.
During the broadcast though, the announcers had some fun at the expense of the City of Buffalo, because of how original it is, am I right?
The weather was pretty cold by Las Vegas standards, and that was a topic going in to the skills competition on Thursday evening.
Steve Levy, Louis Riddick and Brian Griese started the broadcast bringing up the cold weather.
"Guys, quite frankly this is colder than Green Bay, but not Buffalo, right? We haven't reached Buffalo temperatures," said Levy.
Griese added, "it's as windy as Buffalo!"
The Bills took notice of it as well.
To be fair, it is pretty stereotypical cold here right now. Winter Storm Landon dumped a foot of snow on what was already packed snow from the previous snowstorm. It's about 20 degrees with a stiff wind chill.
Still, you would think it snows here 10 months out of the year, based on the jokes that circulate nationally.
I will always say, May-September in Western New York is gorgeous. The October weather is beautiful as well.
Best Fish Fry Spots in Buffalo and WNY
10 Southtowns Restaurants That Northtowners Will Drive To
10 Places In The Northtowns That Southtowners Will Drive To
When it comes to Northtowns vs Southtowns, southtowners are willing to cross that line to eat at these places.
Top 40 Winter Restaurants in Buffalo
The best winter restaurants in Buffalo and Western New York.
LOOK: What major laws were passed the year you were born?
Data for this list was acquired from trusted online sources and news outlets. Read on to discover what major law was passed the year you were born and learn its name, the vote count (where relevant), and its impact and significance.
LOOK: Here is the richest town in each state
Just saying the names of these towns immediately conjures up images of grand mansions, luxury cars, and ritzy restaurants. Read on to see which town in your home state took the title of the richest location and which place had the highest median income in the country. Who knows—your hometown might even be on this list.
LOOK: Things from the year you were born that don't exist anymore
The iconic (and at times silly) toys, technologies, and electronics have been usurped since their grand entrance, either by advances in technology or breakthroughs in common sense.
See how many things on this list
trigger childhood memories—and which ones were here and gone so fast you missed them entirely.
LOOK: Here are the pets banned in each state
Because the regulation of exotic animals is left to states, some organizations, including The Humane Society of the United States, advocate for federal, standardized legislation that would ban owning large cats, bears, primates, and large poisonous snakes as pets.
Read on to see which pets are banned in your home state, as well as across the nation.