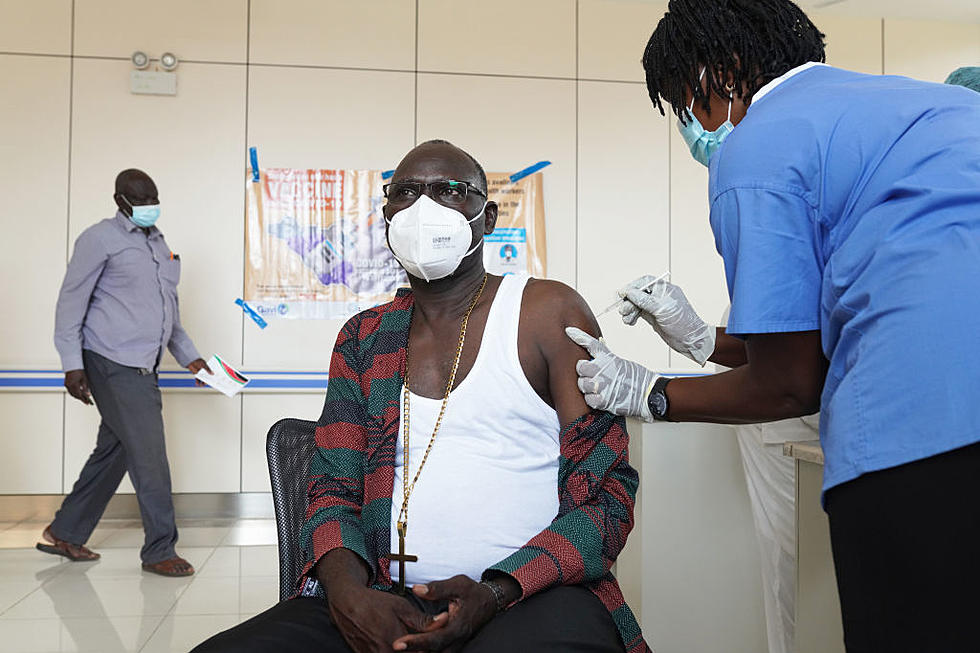 Erie County Sponsors COVID-19 Vaccine Community Forum
Getty Images
As the COVID-19 Vaccine has started to roll out and people have been getting vaccinated, there still remain millions of people who have yet to get the vaccine. There are also tens-of-millions of questions that still remain unanswered in communities across the country.
To help answer questions that people have, and in an attempt to increase the number of people who will take the vaccine, a large coalition of people and organizations have partnered together to bring a COVID-19 Vaccine Community Forum.
The COVID-19 Vaccine: Let's Talk About It forum is going to be a public session for people to get information, ask questions, and address the concerns that patients, clients, families, and community members have about the COVID-19 Vaccine.
The forum is scheduled for Friday, April 16th, and will take place from 9 a.m. until 10:30 a.m.
The forum is sponsored and hosted by The Erie County Department of Health and Erie County Health Commissioner Dr. Gale Burstein, along with CONECT Buffalo, the Community Health Worker Network of Buffalo, along with a group of other community leaders. This group includes The Buffalo Prenatal-Perinatal Network, The Buffalo Urban League, The Ferry Street Health & Wellness Project, Native American Community Services, The Partnership for the Public Good, and PUSH Buffalo.
If you're interested in attending this free public forum, you can sign up to attend here.
This is going to be a great opportunity to learn more about the health benefits of becoming fully vaccinated.
LOOK: Answers to 30 common COVID-19 vaccine questions
While much is still unknown about the coronavirus and the future, what is known is that the currently available vaccines have gone through all three trial phases and are safe and effective. It will be necessary for as many Americans as possible to be vaccinated in order to finally return to some level of pre-pandemic normalcy, and hopefully these 30 answers provided here will help readers get vaccinated as soon they are able.
SIX SIGNS IT'S SPRING IN THE 716
Signs of spring in Western New York!
23 Playgrounds You Have To Visit in Buffalo and Beyond
9 Must See Public Art Street Murals in Buffalo
Best Places To Watch Sunsets In WNY