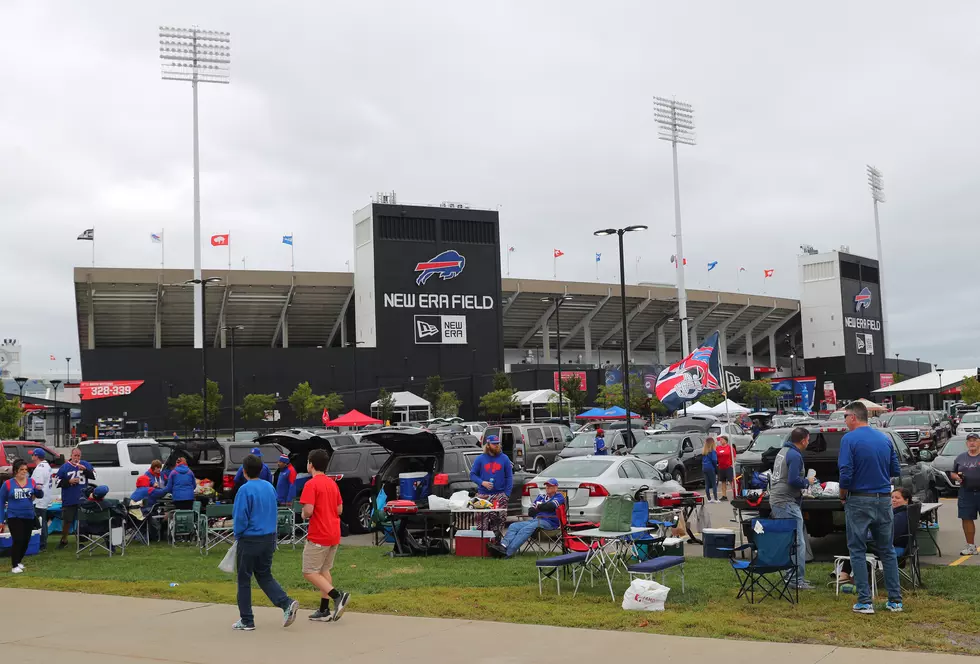 Erie County Sheriff Says You Will Be Arrested If You Go To Bills Stadium On Sunday
Getty Images
The Bills officially kick off their 2020 regular season at home on Sunday against the New York Jets at 1 p.m.
Enter your number to get our free mobile app
However, as you may have heard already, no fans are allowed inside or outside Bills Stadium in Orchard Park on game days, due to the COVID-19 pandemic.
The Bills and the Erie County Sheriff's office are planning on obeying the strict rules from New York State on congregating at professional sporting events and there would be serious consequences if you decided to show up on Sunday.
According to WKBW, Erie County Sheriff Tim Howard warns that anyone who trespasses at the Bills Stadium or in the parking lots on Sunday will be arrested.
"The Bills have created a detailed and strict plan to abide by the Governor's orders, and my office will assist the team in enforcing the guidelines on stadium property," said Sheriff Howard.
Erie County Sheriff's deputies and vehicles will be around One Bills Drive to patrol the area on Sunday.
Abbott Road will be closed off at 10 a.m. on Sunday between Route 20 and Route 20a, so keep that in mind if you have plans to travel in that area on game day.
Buffalo Bills Top 10 All-Time Winningest QBs