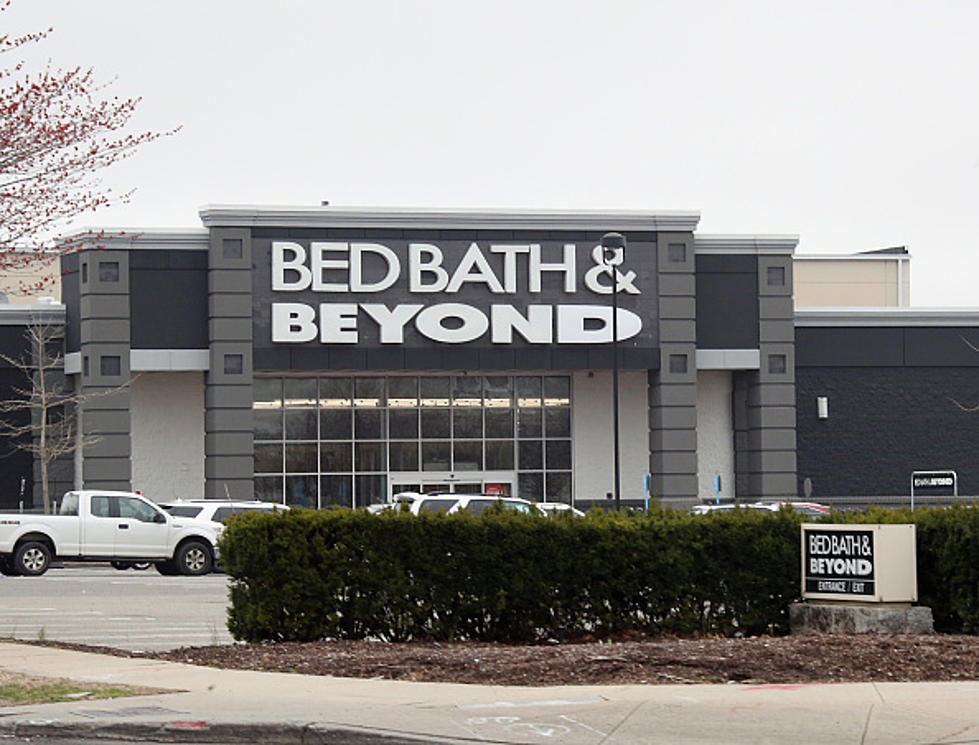 Bed Bath and Beyonds To Close in New York State
Getty Images
Bed Bath and Beyond is closing another store in Western New York.
It is part of the parent company, Nexstar's plan to close 200 stores. They announced that plan a couple of years back. There are 37 more stores to close including one here in the Buffalo area. The location at Niagara Falls, 1520 Military Road will be closing. Nexstar said that most of these locations will be closed by the end of next month, February.
The next closest Bed Bath & Beyond store that is set to close to Buffalo is in the Rochester area. Located at Canandaigua, 328 Eastern Blvd, this one is set to close this year as well. There will be a total of 7 Bed Bath & Beyond stores closing in the state of New York this year.
Here are the locations that are closing in New York State:
Plainview, 401 S. Oyster Bay Road
Port Chester, 25 Waterfront Place
Auburn, 217 Grant Avenue
Spring Valley, 14 B Spring Valley Marketplace
Canandaigua, 328 Eastern Blvd.
Glenmont, 388 Feura Bush Rd
Niagara Falls, 1520 Military Road
The Cheektowaga Bed Bath and Beyond has closed 2 years ago (the one by Main Street in Clarence), so the only two that will remain in the Western New York area will be the one by the McKinley Mall in Blasdell and the other location is the one in Williamsville on Transit.
Even if all of the Bed Bath and Beyonds close in Western New York, I still think that you are going to go to the mailbox and still see that 20% off flyer that they always send LOL. Though, there are some insane deals going on right now at both the Transit Road and McKinley mall locations, some of these deals on clearance are going up to almost 70% off.
Go Bills!
Buffalo Country Music Concerts in 2022
Concerts in Buffalo, NY? Here is a list of the shows coming to the Buffalo and Rochester area, such as Morgan Wallen, Keith Urban, Thomas Rhett and Luke Bryan.