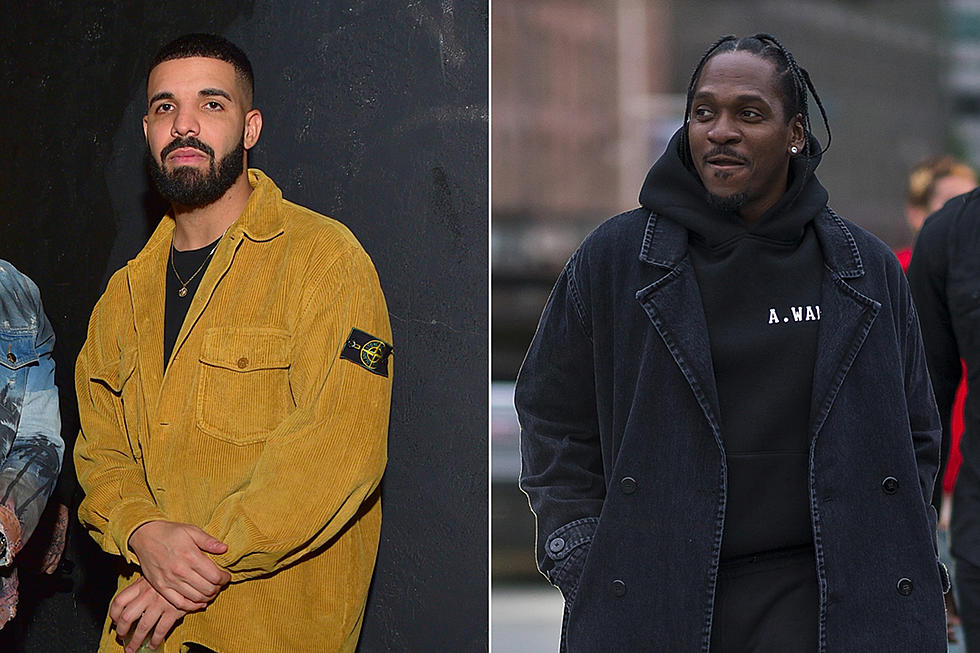 Fans Think Drake Disses Pusha-T on New Song "Omerta"
Prince Williams/Gotham, Getty Images (2)
Does Drake want to rekindle his rap feud with Pusha-T? No one can actually say, but after Drizzy delivered his two new tracks "Omertá" and "Money in the Grave" on Friday (June 14) and some fans are saying the former contains a jab at King Push.
On "Omertá," Drake may have thrown a subliminal jab at King Push with the line, "Last year niggas really felt like they rode on me/Last year, niggas got hot 'cause they told on me/I'm about to call the bluff of anybody that fold on me."
Now, people are weighing in on Drake's lyric on Twitter. Some fans are questioning whether the Toronto rap star is a little too late with his response, while others are praising Drizzy for coming at Pusha-T's neck.
"Drake still taking shots a year later makes me believe even more that everything Pusha T said was true. You hate to see it," tweeted one user. "Last year niggas got high coz they told on me" Drake with the jab to Pusha lol," tweeted another.
Check out fans' reactions to Drake's "Omertá" song below. See tweets about Drizzy's two new songs in general beneath those reactions.
See 20 of the Most Important Hip-Hop Rivalries